Wait, what's that noise? It's HP's UK steamroller coming to a halt at last
Need to flog more PCs than ever? Don't run over the people selling your gear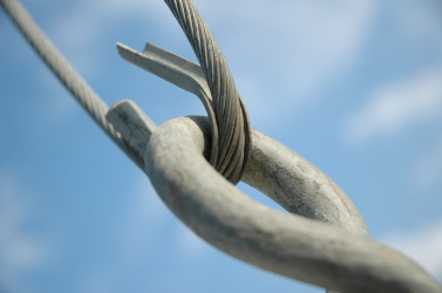 HP's UK PC business has promised not to swipe sales from its resellers in the IT distribution channel following orders by CEO Meg Whitman.
The US giant is keen to reclaim the worldwide PC sales crown from Lenovo but its performance in the channel is faltering and, simply put, not enough boxes are shifting.
To reverse this, Whitman insisted earlier this year that HP staff who looted deals from resellers had no future at her company: "this simply will not be tolerated," she said.
Translating that message locally, Pascal Bourguet, HP UK channel sales director for Print and Personal Systems, told El Chan: "We have reset completely our customer base, having clear differentiation between which customers sets are direct and indirect."
There are about 1,000 accounts that HP sells to directly in Blighty; of these, roughly 500 are multinational customers that demand direct engagement, he said, while the others are UK and Irish natives.
The Channel understands HP had a list of another 2,000 accounts that the US giant and its channel partners could sell to, but the process led to "frustration" among resellers, who were asked to first contact the vendor with any sales opportunities that could be closed directly with HP. This approach was canned some nine months back.
Bourguet said this week:
We are committed to channel partners. We are looking at customer sets and reducing numbers of direct customer to ones that are more corporate enterprise and public sector. All other accounts by default are ones that we are happy to co-sell with the channel.
HP's foray into direct selling in the corporate enterprise and public sector picked up in pace during the mid-2000s when it introduced the Value System Integrator (VSI) programme.
Under the terms of this scheme, HP sold directly to the customer, cut out distribution middlemen and therefore a margin in the supply chain, and initially refused to pay the reseller a margin on the box, telling them instead to make money on configuration and installation.
VSI started with just a few resellers in a pilot but it was widened by HP and continues to run today, accounting for roughly one fifth of commercial PC shipments, the vendor confirmed.
Bourguet said his company is running a pilot scheme for an "alternative to VSI" with a select band of partners until the end of October, designed to improve co-selling in certain strategic accounts.
He added the Print and Personal Systems team will "have a good view on whether the alternative is working well or not" by the autumn.
HP needs to fire up all channel partners to boost sales after conceding the global PC crown to Lenovo, and judging from UK sales data provided by Context yesterday, the vendor needs to show distributors some love. ®