Flogging mobe ads over summer? Come to us, pleads Facebook
Zuck and chums claim sun-seeking social networkers are prime mobe ad targets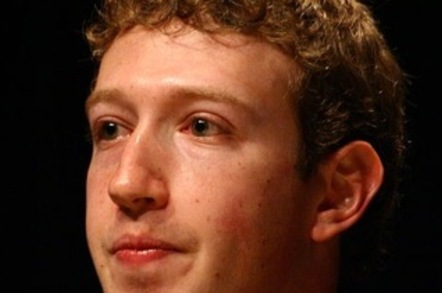 Ad giant Facebook's latest wheeze for making dosh out of mobe users is to encourage adland to splash its cash on mobile ads during the summer, claiming that sun-seeking punters are away from their tellies and missing their vital advertising fix.
The social network reckons that summer is a "pivotal moment" for mobile ads and said that in June monthly mobile user numbers increased by 18 per cent in the US and 22 per cent in the UK, compared to the same month last year.
"We see this as a fantastic opportunity with empirical evidence of people staying engaged on mobile phones and using Facebook," James Quarles, regional director for Britain and Southern Europe, said. "As people are away and on holiday, it provides a different opportunity for brands to think differently about Facebook."
Mark Zuckerberg said after first quarter results, when the network claimed that 751 million users were accessing Facebook on smartphones or tablets, that the firm would be successful no matter what platform folks were Facebooking on.
But investors were unimpressed with the growth in mobile users, since it wasn't tracked by a growth in the numbers. While revenue was up an impressive 38 per cent to $1.46bn, profit was only up a small seven per cent to $219m.
The company said it now rakes in 30 per cent of its ad revenue from mobiles, but didn't give any previous quarterly numbers to compare that to, leaving shareholders in the dark about just how well it's doing in the sector. ®