HP the only PC maker to bleed distie sales in Blighty
Q2 numbers show rest of major players grew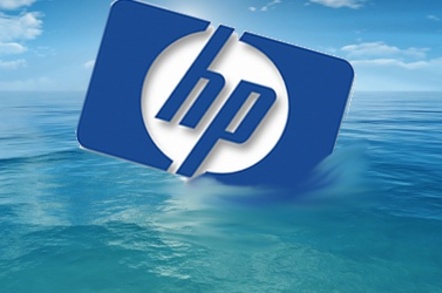 Distributors in Blighty reported PC growth across all of the major vendor lines in Q2 with just one exception - HP posted a double-digit decline.
The numbers came from channel researchers Context, which runs a quarterly European PC research tracker collating sales-out data from wholesalers on the gear that resellers (and hence their customers) are buying.
Marie-Christine Pygott, senior analyst for personal systems at Context, said UK shipments had jumped 13.5 per cent year-on-year to more than 740,000 units of notebooks, desktops, netbooks and workstations.
"This was the strongest growth in Europe, I think this is based on very aggressive pricing and a mentality of users to buy any system based on their budget and then to upgrade more frequently," she claimed.
Traditional clam-shell notebook and desktop shipments grew 22 and 13 per cent respectively - both came against a very weak comparison period a year ago - as workstations grew 13.4 per cent and netbooks fell 57 per cent.
Both Gartner and IDC concurred last week that HP had lost its sales-in crown (shipments into distributor and retailer warehouses) but Context had the vendor sticking at number one in distribution.
That said, HP's sales declined 17.7 per cent, said Pygott, suggesting the fall was down to aggressive price driven competition from Lenovo and the "recent problems" at the firm. HP exited Q2 2013 with 26.6 per cent market share compared to 36.7 per cent a year ago.
Arch rival Lenovo grew sales-out by 64.5 per cent and upped its market share to 17.7 per cent from 12 per cent. Acer grew 19.8 per cent and increased its share to 13.3 per cent. Samsung grew 24.8 per cent and took 12.8 per cent market share and Toshiba grew 5.2 per cent.
Pygott said tabs now make up 42.5 per cent of commercial PC shipments compared to 17 per cent a year ago and the lion share of this growth came at the expense of notebooks.
When tabs were added to the PC sales mix, distributor unit shipments were 67 per cent - with Asus, Lenovo and Apple the top three players in this space.
In the first half of this year, tablet sales grew 389.1 per cent versus the same period in 2012.
HP refused to comment.®
Sponsored: Minds Mastering Machines - Call for papers now open