Rackspace won't match Amazon on prices
But will vigorously market against them!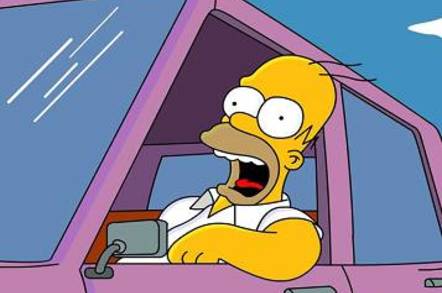 Amazon's relentless campaign of price cutting has forced a response from one of its rivals, with Rackspace arguing that price is not the sole factor that should matter when choosing a dedicated cloud instance.
In a blog post published on Tuesday, Rackspace's chief technology officer John Engates indulged in a few paragraphs of counter-marketing, following Amazon massive price cut to its dedicated instances last week.
The post sought to highlight the differences between Amazon's "dedicated" instances, and Rackspace's.
We'll go into those differences shortly, but it bears noting that in competitive markets, incumbents deal with an aggressive younger entrant in the following ways: first they ignore it, then they don't acknowledge it but compete with it, then they start spreading fear, uncertainty, and doubt (FUD) about it.
Rackspace now appears to be in the third phase of this cycle, and uses the blog post to make some legitimate and some not-so-legitimate points about the differences between its cloud and AWS.
While Amazon's dedicated EC2 instances give you your own gear, you're still consuming larger parts of AWS's public cloud such as the network, Engates says, whereas on Rackspace you're "completely isolated from the public cloud." The company's servers are more customizable than Amazon instances, which are served up as prepackaged options.
"EC2 dedicated instances live on the same class of commodity servers as do regular EC2 instances," Engates says, whereas Rackspace's dedicated servers are backed by uptime guarantees and SLAs, and use different hardware – Rackspace's largest dedicated server is based on a Dell R820, while many of its cloud servers are built on commodity hardware assembled by companies such as Quanta.
In other areas, the claims are more dubious: Rackspace says "you can scale up to 1.5 terabytes (yes, that's terabytes) of RAM and as many as 32 CPU cores" on a bare metal server. But "scaling up" generally implies a fluid, quick step-up for larger resources, which doesn't happen on bare metal without migration to another system, or the use of a hypervisor to portion-out workload.
By our measures, dedicated server providers such as Rackspace and Softlayer almost certainly represent a better deal for dedicated equipment than cloud providers such as Amazon, but due to Amazon's size and influence in the market, whenever it shifts prices, its competitors need to respond.
These companies also lack the constellation of secondary services for their clouds that Amazon has, so although performance on dedicated instances may be superior, the overall choice for cloud technologies is more limited.
The company also indicated it won't compete with Amazon on price – or in Rackspace's wording, "A lower unit price doesn't always mean lower costs overall. Nor does it always deliver value when one considers an apples-to-apples comparison of performance and support. We at Rackspace don't aspire to offer the lowest unit prices."
Though many of Rackspace's dedicated server options can work out to be cheaper than AWS's dedicated slices of EC2, not tying the prices together is significant for both Rackspace customers and competitors.
We tried to get a firm response out of Rackspace on whether they would or would not peg themselves to Amazon for pricing, and after a couple of emails Engates told us, "As I said in the post we don't aspire to be the low unit cost provider ... we believe we already offer a lower total cost in many instances and certainly superior value for most customers when you think about the Fanatical Support we include and all the other performance and reliability benefits."
"Most of our customers that have gravitated to Rackspace from AWS find that when they added up all the 'nickels and dimes' they spend with Amazon it doesn't come out cheaper and it's way more complicated to calculate and predict their spend at AWS," Engates said.
Rackspace's counter-marketing highlights both the incredible dominance Amazon has come to wield over the cloud industry, and also the perils of being forced into a position where you have to react to the actions of a competitor. Given Amazon's patient shareholders who have pushed the value higher despite repeated price cuts to its AWS services, we forecast more blog posts like this as cloudy marketing tries to distract from Amazon's thunder. ®
Sponsored: Becoming a Pragmatic Security Leader