Look out, Lenovo! HP: We're not happy with being a 'number two'
PC market crown within its grasp again - but, wait: who cares?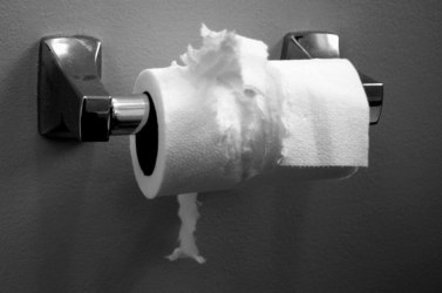 HP is not a happy bunny and won't be until it's recaptured the global PC sales crown that Lenovo made off with last week. But that snatch may come sooner rather than later, according to analysts.
No single vendor covered themselves in glory in the second quarter of 2013, with all of the world's largest shifters of boxes reporting declining sales. Even top dog Lenovo saw shipments dip 0.6 per cent, year on year, Gartner data showed.
For its part, HP declined 4.8 per cent which was less than half the average drop across the market, but this was enough to concede the top position by some 200,000-plus systems.
In a statement sent to El Chan, an HP spokesman said:
We don't like being number two and we don't plan to stay there. We have a multi OS, multi architecture and multi form factor computing strategy that we believe will delight customers and rebuild share. We're also focused on building a profitable business that's smart about its future.
HP has dropped the ball with large corporate and government contracts, and Lenovo has been there to catch those deals, say our sources. And the Chinese giant is predictable and easy to work with, we are told by IT distribution channel folk.
The same cannot be said of US titan HP for the past couple of years. It recently introduced some fresh blood at the top of the Personal and Printing Systems Group, namely Brit Dion Weisler as the boss, to chivvy along the operation.
Lenovo exec Milk van Duijl told us back in 2011 that it expected to be the top PC vendor by 2014, so it has made that achievement ahead of time.
But outside of the PC makers and their shareholders, who really cares which company leads in a declining market, wondered Ranjti Atwal, research director at Gartner.
"The PC market in isolation is getting less and less relevant; tablets and smartphones are bigger markets. The market is shifting, the question is how will HP change to address it?" he asked.
Once tablets and smartphones are factored into the sales mix along with PCs, Samsung is the largest intelligent device maker on the planet, followed by Apple, Lenovo and then some way behind HP.
HP CEO Meg Whitman has already signalled a massive shake-up on where PC R&D is spent and her channel wooing this year is starting to translate into better sales programmes.
But having got HP on the ropes, Lenovo will likely use its muscle in China - the world's largest PC market - and its standing among corporate customers to continue pummelling arch-rival HP.
"Even in the toughest PC market ever, Lenovo has not only gained share, but we have steadily improved profitability," said Lenovo in a crowing statement sent to us. It acknowledged the "battle for PC leadership could certainly go back and forth" but it foresees a "$200bn opportunity" in PCs and further room for growth in the wider tab and phone markets.
Atwal at Gartner expects HP to be back at the top after Q4 when the consumer space, Lenovo's weakest global segment where it doesn't have universal coverage, comes into its own at Chrimbo.
"Leadership will flip flop when it gets to Q4," he said.
Longer term, it will be the battle for business in China and North America device markets that will define future success for HP and Lenovo. ®
Sponsored: Your Guide to Becoming Truly Data-Driven with Unrivalled Data Analytics Performance