Yahoo! gets animated GIF commendation for defending user privacy
'If a company secretly fights a secret court, is it still PR?'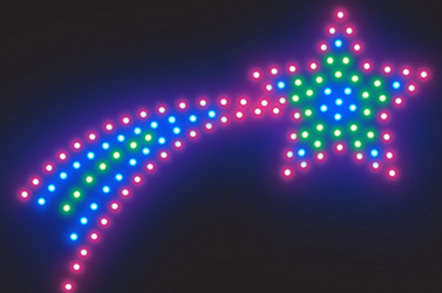 The Electronic Frontier Foundation has commended Yahoo! for parrying the federal government's attempts to secretly slurp user data.
Yahoo! was awarded a sparkling-star GIF and a commendation by the Electronic Frontier Foundation on Monday for its thankless fight to preserve its users' privacy against secret requests from secret courts in the democracy surveillance state known as America.
"Yahoo went to bat for its users – not because it had to, and not because of a possible PR benefit – but because it was the right move for its users and the company," Mark Rumold of the EFF wrote. "It's precisely this type of fight – a secret fight for user privacy – that should serve as the gold standard for companies, and such a fight must be commended."
Although Yahoo's fight was unsuccessful, and a ruling against it by the US Foreign Intelligence Surveillance Court of Review in 2008 caused it to hand over data, the EFF commended the Purple Palace for taking a stand.
Yahoo! is the only company in the EFF's "Who Has Your Back" report to have received a flashing gold star, as opposed to the static stars awarded to all other companies. However, the company "still has a way to go in the other Who Has Your Back categories," the EFF observed, noting that it is the last major email provider to not use HTTPS by default.
Besides Yahoo!, the EFF also recognized Twitter, MySpace, Sonic.net, Google, Comcast, and Amazon for fighting for their user's rights to privacy within the courts.
The commendation of Yahoo! for defending user privacy comes after reports surfaced that Marissa Mayer, has given each of Yahoo!'s 11,000 employees an athletic wrist band that can track movement, sleep patterns, and other data as part of a rumored revamp that will turn the Purple Palace into a futuristic panopticon. ®