Oz Green's plans exempt some phone metadata from warrants
Someone thought of the children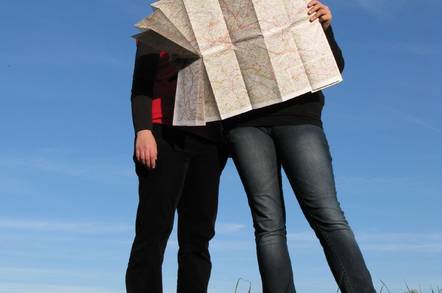 Australia's debate about warrantless access to telecommunications metadata has been heated of late, fuelled by revelations that just about anyone can access such records. Even local councils' have been named in the federal Attorney-General's department's Annual Report (PDF)) as having looked up phone data.
Rural newspapers like the Wyndham Weekly puts it, have noted that the requests aren't being made to catch organised criminals or beat terrorists, but "to catch litterbugs and owners of unregistered pets".
Nor was Wyndham the only local government to play the telecommunications records game: Bankstown Council in NSW received four authorisations in 2011-2012.
The council-level snooping was not made under Section 313 of the Telecommunications Act – the provision notoriously used by the Australian Securities and Investments Commission to block Websites – but rather under the Telecommunications (Interception and Access) Act 1979. That Act allows requests for "existing documents" – such as call records – rather than for wiretaps.
Senator Scott Ludlam of the Greens' response to such requests is the Telecommunications Amendment (Get a Warrant) Bill 2013, which plans to amend the last-mentioned bill so that metadata requests can't be made without a warrant.
But The Reg can reveal one provision of the Bill will still allow warrantless metadata requests, namely tracking missing persons.
Vulture South has experience of the power of such requests, thanks to a personal experience when a person known to a co-author disappeared. Police's ability to quickly determine if the missing person's mobile phone was on meant the search could be focussed. Detection of the phone brought comfort to relatives. Combined with sightings, the search was quickly and positively resolved.
Ludlum's office was aware that the interception provisions of the Act already allow for warrantless requests to find missing persons, and when it drafted the Get A Warrant Bill and made sure it stayed. Plenty of people will be happy about those warrantless requests.
But Ludlum's office also acknowledged that some missing people don't want to be found. Such folk are probably as ticked off about warrantless metadata searches as those who prompted Ludlum to pen his bill. ®
Sponsored: Practical tips for Office 365 tenant-to-tenant migration