Oracle joins dots in private cloud release
Slots Coherence into WebLogic for cloud upgrade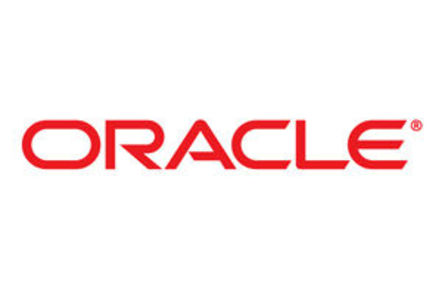 Oracle has tightened the links between several parts of its middleware suite to save infrastructure administrators time, and increase data availability and portability across large data center infrastructures.
The upgrades to key components of Oracle's "Cloud Application Foundation" were announced by the company on Thursday and see Ellison & Co tie the WebLogic application server closer to the "Coherence" database caching technology, which has gained further hooks into the Oracle database 12c.
"There's a number of new integration points and capabilities that are in the release," Oracle vice president of product management Mike Lehmann, tells The Register. "There's a common install patching, upgrade, provisioning model and lifecycle model for Coherence and WebLogic together."
The WebLogic management framework is now consistent across all Fusion middleware, and it can now be installed and patched using the same process as Coherence, whereas previously it used legacy BEA installation.
Meanwhile, Coherence has been natively integrated into WebLogic as a "first class" Container, which Oracle is calling Managed Coherence Servers. This makes it easier to install and manage the technology from within WebLogic.
By closely tying the two software packages together Oracle is hoping to keep customers within its walled garden of software by giving them features that come about through combination.
For instance, Coherence – whose closest non-Oracle equivalent is Gemfire from Pivotal – can now be paired with Oracle's GoldenGate technology to add distributed caching consistency into it. "We can always ensure that all the applications using Coherence can have up to date data within the cache," Lehmann says. Naturally, Oracle insists in press releases that the best foundation for the software is Oracle's ExaLogic hardware.
WebLogic Server has gained a simplified Java Messaging Service, and full integration for Oracle Database 12c's much-vaunted multi-tenant "pluggable" database feature.
Longtime Oracle followers may remember the numerous tirades the company has embarked on regarding the failures of multi-tenant databases, but Lehmann insists this was due to how existing multi-tenant tech was being implemented.
"When people have been describing multi-tenancy they have been in a shared database mixing different tenants in the same database, and Oracle has had a belief that's not a good model, that's not a model our customers would generally accept," he said. "What we've introduced in 12c... is what is called a pluggable database which gives you data isolation in each of the pluggable databases." ®
Sponsored: Beyond the Data Frontier