Sysadmins: Everything they told you about backup WAS A LIE
99% backup completion? Bullshit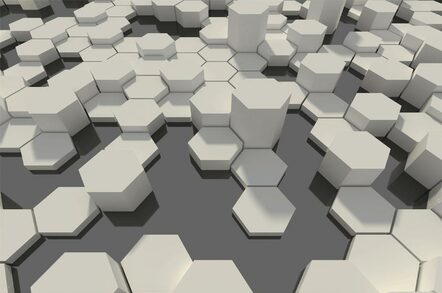 Storagebod So, you're a sysadmin, slaving away to maintain the impossible 100 per cent uptime demanded by The Powers That Be. How many common myths about storage do you really believe?
More to the point, how many of these common myths do your bosses believe? Of course, it really doesn't matter which backup vendor you use - the myths are pretty much all the same.
Unless you (and your seniors) are aware of them, you will end up living in "interesting times" … but perhaps that's the point of myths. They bring excitement to a mundane existence. And it's those exciting-but-wrong storage-related myths that we're slaying today.
1) 99 per cent backup completion is great. I've been guilty of this in the past when telling people how great my back-up team is. Look at the 99 per cent success rate: we're awesome! Actually, it's a good job that some of my customers in the past have not realised what I was saying. Depending on what has failed, I might not be able to restore a critical service – but I still have a great back-up completion rate.
2) Design backup policies. No, don't do that. Build restore policies and then work out what needs to be backed up to restore the service.
3) Everything needs to be backed up. Closely related to the above. If you feel the need to back up an operating system several thousand times… feel free, I guess, but you'll never use it to restore a system. And in these days of automated build servers, Chef, Puppet and the like, you are probably wasting your time. Yes, they can probably be deduped, but you are putting extra load on your backup infrastructure for no reason.
3) Replication is backup. Nope, synchronous replication is not a backup. If I delete a file, that change will be replicated in real-time to the synchronous copy. It's gone.
4) Snapshots are a backup. Only if your snapshots are kept remotely. A snapshot on the same storage device can give you a fast recovery option but if you have lost the array - or even a RAID rank - you are screwed.
5) RAID is a backup. Yes, people still believe this. In related news, some people still believe that the world is flat.
6) Your backup is good. No backup is good unless you have restored it; until you have, you potentially have no backup. Geddit?
7) Backup is the IT department's responsibility. No, it is is a shared responsibility. It can only work well if the rest of the business and the IT department work in partnership. Businesses need to work with IT to define data protection and recovery targets. IT needs to provide a service to meet these, but they do not know what your retention/legal/business objectives are.
8) Backup teams are not important. Backup teams are among the most important teams in your IT organisation. They can destroy your business, steal your data and get access to almost any system they want… if they're smart and you're stupid, that is... ®
Sponsored: Detecting cyber attacks as a small to medium business