Poor iPhone sales mean Verizon could owe Apple $14bn
Financial data shows massive money hole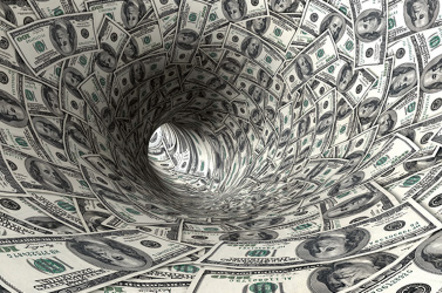 Verizon is facing a massive financial shortfall because it isn't selling enough iPhones, according to analysis from Moffett Research.
Apple demands that network partners commit in advance to buy a certain number of handsets before it agrees to do business with them. Sprint, for example, agreed in 2011 to spend $15.5bn on iPhones over a four-year period – a target Moffett Research analyst Craig Moffett said he expects Sprint to reach easily.
But a trawl though Verizon's 20-F SEC filings for the last four years shows that the telecoms giant is rather deeper in the hole. Between 2009 and 2010 Verizon's purchase commitments grew from $300m (average for a company of this size) to $45bn over three years. While Moffett has identified around $5bn of this purchasing assigned to other companies, the bulk of it looks likely to be down to Apple, he said.
"Few if any other handset suppliers require purchase commitments of this kind, and, again, it is noteworthy that the total commitment was almost zero until Verizon contracted with Apple for the iPhone for the first time," his blog post reads.
Now Verizon is selling a lot of iPhones, but not that many – especially since all the major US networks now have the handsets for sale. Verizon's purchase commitments for 2013 are listed at $23.5bn, which is more than double its iPhone sales for the previous year, and assuming sales remain the same, Verizon faces a shortfall of between $12bn and $14bn.
There's no real benefit to Apple in taking a hard line with Verizon, Moffett notes, but it must do something for fear of establishing a precedent for dealings with other network providers. It'll be after some return, Moffett predicts, but how much depends on the vicissitudes of Tim Cook and his Cupertino team.
"We certainly don't expect that Verizon will have to write a check to Apple for $12 billion or so to make good on its seemingly inevitable shortfall," Moffett concludes. "However, it seems likely that Apple will extract at least some consideration for a contract shortfall of this apparent magnitude." ®
Sponsored: Minds Mastering Machines - Call for papers now open