Quantum loses senior sales veep to mystery upstart
All-conquering predecessor tightens boardroom stranglehold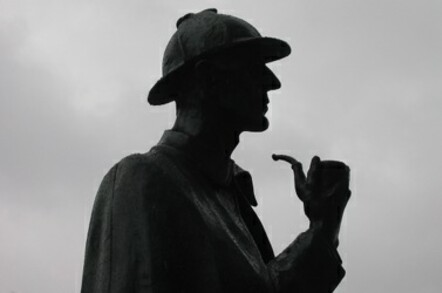 It never rains but it pours; so it must seem for data protection biz Quantum, which has just lost its worldwide sales veep. Fortunately the previous sales head is stepping up to the plate once more.
Ted Stinson was appointed to head up Quantum's sales function in June 2011, coming in from Symantec where he was VP for sales across the Americas. His predecessor, Bill Britts, an ex-ADIC sales boss, moved over to head up marketing and services and then got the operations brief as well - a busy guy.
So Ted Stinson has abruptly, it appears, joined an unknown "private startup" and Britts has had to pick up his old job.
Quantum has just decided to outsource all tape library manufacturing and laid off 190 people at Colorado Springs as a result.
Quantum's revenues have sunk of late. In the final quarter of fiscal 2011, when he headed up the sales function, revenues were $165.1m. They were $160.3m a year later and $140m 12 months after that.
Here's a list of Quantum's annual revenues from 2006, when Britts joined with the ADIC acquisition:
2006 - $834m
2007 - $1bn
2008 - $976m
2009 - $809m
2010 - $681m
2011 - $672m
It's damned hard to grow revenues when demand for the company's main product line, its tape-based products, has plunged steadily and is still falling.
Gacek's canned quote said: "At Quantum, [Britts] has played a key role in our transition to a broad-based provider of data protection and big data management solutions, including helping grow our annual disk systems and software revenue from $10m to more than $150m."
At least Britts knows the problems, the people, the products and the processes, and can resume growing non-tape product and service revenues faster than tape product revenues are falling. ®
Sponsored: Webcast: Build the next generation of your business in the public cloud