More Brocade staffers leap off '800lb Fibre Channel gorilla'
Exec-xodus at storage networking firm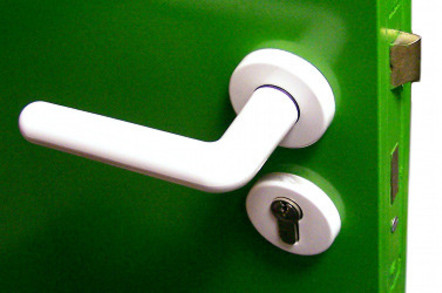 Brocade has promoted its EMEA channel sales director to head up its partners sales operation in the region after long-serving exec Barbara Spicek joined other staffers heading for the door.
Spicek is one of a number of senior employees to have exited the storage networking player since CEO Lloyd Carney and his sales bulldog Jeff Lindholm came on board in January and February respectively.
She joined Brocade at the start of 2001 as partner sales boss for EMEA and Latin America and held various senior partner roles until she left this month to join ASG Software Solutions as senior veep for global SI and channel sales.
Thomas Langkjaer will be responsibile for channel partners and OEM, and top brass in EMEA will consider if those units will be folded together, said a spokeswoman.
Brocade EMEA veep and GM Alberto Soto has also left the organisation after three years in the role, The Channel can reveal, with Marcus Jewell, the head of Western Europe, stepping into the top job in the region.
"You will see us getting more aggressive in the market," Jewell told us, in answer to comments from channel partners that Brocade lacks an obvious presence among partners.
He said it is tough to break the stranglehold that Cisco has in distribution and admitted Brocade "do not have their breadth of channel to fulfil our ambitions".
"We need to do a better job of visibility and all channel partners need leads, so we plan to generate them and soften the landing for partners. This is somewhere you will see big investment," said Jewell.
Our insiders reckon Jewell can help Brocade expand beyond being only a "800lb Fibre Channel gorilla and high-end Ethernet wannabe" but only if he can get distributors and resellers firing on all cylinders.
"If I were in his shoes I would look at the complete disaster which is the channel business in EMEA and start driving some aggressive and differentiated programmes based on lead-generation," said a source.
This type of activity had been "patchy at best" claimed the person, who is close to Brocade.
In fiscal Q2 ended 27 April, Brocade reported sales of $539m, compared to $589m in the previous year, due to a drop in SAN shipments by OEMs and "execution challenges" at those same pesky third-party hardware-makers. Operating profit plunged year-on-year to $57m from $93m.
Other senior execs to have left the business include CTO Dave Stevens - Ken Cheng has taken over his role - and Ulrich Plechschmidt, former chief marketing officer who was made GM for EMEA at ASG Software Solutions in June, a month before Spicek joined. ®