Speaking in Tech: Forget Venezuela, Snowden. Go to Anna Chapman's pad!
From sexpot spy advice to top tech pool parties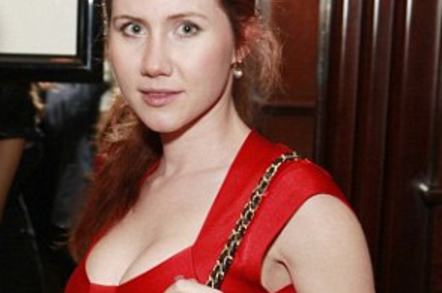 Podcast

It's another episode of El Reg's podcast, bringing you news, views, and rumours about enterprise kit, tech execs' shenanigans, consumer baubles and more...
Hiding out from the NSA this week are all three SIT presenters: Greg Knieriemen, Sarah Vela and Ed Snowden Saipetch.
This week we discuss...
Eddie blows his hand off
More Edward Snowden news
Slow news week: Missing baby mural in Roswell
Summer geek movies bomb
Tesla makes it to the NASDAQ 100
Execs bail on VMware
VMware transitioning
VMware vs Amazon vs Microsoft
Big transitions at Microsoft
The "Start Button" and "spacial coherence"
Sarah's VRTX trouble
VMworld pool party
Listen with the Reg player below, or download here.
Podcast Subscriber Links
Subscribe through iTunes
Subscribe through Google
Subscribe through Stitcher