HP tries to tempt fussy partners with juicy new rebates
We'll talk you up to end users too. Whaddaya say: are we wingmen?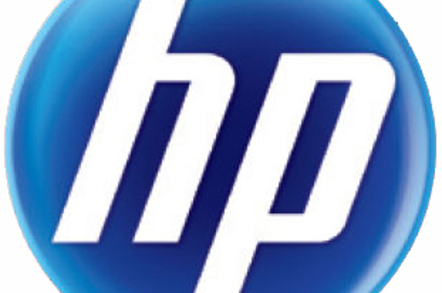 HP partners have another four months to ponder how many hoops they'll have to jump through under the revised membership set up for HP's PartnerOne programme. The rewards? The tech giant has promised new rebates and fewer certifications.
This new tiered structure - the second big set of changes to be made to PartnerOne this year - is one of many channel tweaks the US tech titan will look to introduce from its new fiscal year starting 1 November. It's all part of a continued push to woo partners.
Gilles Thiebaut, HP veep of indirect sales for the Enterprise Group EMEA, told us that the renewed channel rules will see HP guillotine certifications, push out new rebates and heavily market the benefits of working with partners to end-user organisations.
"We will have a new membership structure that is more predictable and intuitive, so we will switch to Platinum, Gold, Silver, and Business Partners. Very consistent," the big cheese claimed.
HP rejigged compensation for partners on 1 May, removing the minimum sales threshold before partners get a rebate, and taking away the cap so they can theoretically keep earning as they sell.
From November, partner certifications will be made uniform across the Enterprise Group, Personal and Printing Systems and the Software division.
This is all part of the predictability mantra.
Platinum resellers must flog the entire HP portfolio while other tiers will be based on the level of certification and volumes of business a partner does with HP. The full details are still locked away in Palo Alto.
Thiebaut claimed customers needed more clarity to select partners with the requisite tech skills and partners would find it easier to work with HP as it will have consistencies across business units.
Certifications are set to be slashed, with EG, for instance, seeing the biggest rationalisation from 44 to 22.
We'll sell users on the benefits of using the channel
The EMEA enterprise channel boss also promised to market the benefits of working with partners to the end-user community, which is more achievable with unified certifications.
A "hunting rebate" for partners who can find and close business with new customers will be introduced from November as will a rebate for driving certain products which HP deems to be strategic.
Again details on the size of rebates or the list of product remain closely guarded secrets.
CEO Meg Whitman is trying to boost relations with channel partners, some of which had broken down over the years when people at the top of HP showed little love for partners.
She has realised that predictability and ease of doing business are the major selling points for any vendor trying to engage with partners, warning months ago HP will not tolerate an unwieldy direct sales force.
The noises being made from the top of HP are positive, say partners. Channel firms say they want to work with a vendor whose processes and procedures are painfully boring, so they have confidence to invest knowing that next week changes will not disrupt them.
The problem is that HP has been anything but consistent in recent years - with numerous CEOs, expensive buys that cost billions to write down and quite a bit of conflict between partners and direct sales. ®
Sponsored: Minds Mastering Machines - Call for papers now open