Citrix lets Microsoft Azure spew virtual desktops from the heavens
Run XenDesktop 7 in the cloud instead of in your data center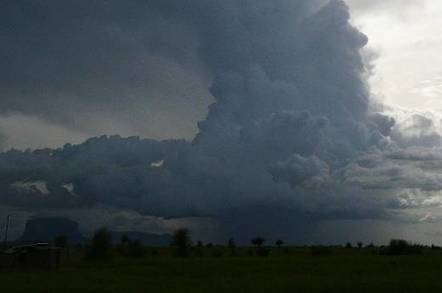 Will companies want to host virtual PCs in the cloud? Microsoft and Citrix Systems think so.
For a certain set of PC users – even those accessing traditional Windows PC applications from a tablet or smartphone that is not running Windows – not only is a physical PC not a necessity, but neither is a data center serving up virtual PC slices over the corporate networks. If your end users don't mind a little latency, then Citrix and Microsoft want you to consider parking your virtual PCs out on the Windows Azure cloud and linking thin or thick clients to them over the plain-vanilla internet.
And if you are a service provider, Microsoft and Citrix want you to peddle virty PC services with your brand on it atop the Azure cloud.
That's the gist of a joint announcement from the two companies, which has the latest XenDesktop 7 virtual desktop infrastructure (VDI) brokering tool, announced at the end of May, brokering virtual PCs atop the Azure cloud.
XenDesktop is a kind of universal broker, a Swiss Army knife of PC and application virtualization that has evolved over the years to provide a full spectrum of options when it comes to getting a full PC image or just a single application out from a data center and to a thin client, PC, or smartphone or tablet that is using the universal Receiver client to pretend to be one.
Under normal circumstances, XenDestkop is perfectly agnostic about what hypervisor companies use to slice and dice servers, storage, and networking for the virtual PCs that it pushes out to end users over the networks.
In the early years, when XenServer was a little rough around the edges, VMware's ESX Server and then ESXi hypervisor was popular as the virtualization layer underneath XenDesktop. As XenServer got better and offered a price/performance advantage as well as the one-throat-to-choke that comes from buying an all-Citrix software stack, XenServer picked up steam and became the dominant hypervisor deployed by newbie XenDesktop users.
But now, Microsoft's Hyper-V 3.0 has become a safe option for Windows shops, and moreover, Microsoft's Azure cloud is based on Windows Server and Hyper-V, and therefore can relatively easily host XenDesktop brokers just like a server farm in your own data center – or one of a service provider – could.
It will be tough to compete with Microsoft (and Google and Amazon) when it comes to IT infrastructure pricing, and with the announcement from Citrix and Microsoft, the basic message is don't even bother trying if you are a service provider.
Joe Vaccaro, who led the "California" Unified Computing System launch at Cisco Systems and who is currently director of product management for the desktops and apps team at Citrix, explained in a blog post that both XenDesktop 6.5 and 7 would be supported running atop Windows Server and Hyper-V on the Azure cloud.
Citrix does not support XenDesktop on the EC2 compute cloud at Amazon Web Services, by the way, but it does allow for XenApp 6.0, its server-side application virtualizer, to run on EC2. AWS uses a homegrown variant of the open source Xen hypervisor as its virtualization layer, so in theory it should be possible to run the full XenDesktop on top of EC2, but in practice it may be simpler and easier to just send customers who want to create heavenly PCs in Microsoft's data center instead of virty ones in their own to go to Microsoft, the company's long-time partner (and often competitor) for remote application streaming.
Microsoft has its own application and desktop virtualization tools, and it can easily turn on Remote Desktop Services in the Azure cloud and do brokering with its own software. And indeed, there are rumors that Microsoft has started up an effort called "Project Mohoro" to do just that.
However, the Mohoro Windows desktop as a service on Azure is not expected until the middle of next year, and Microsoft would rather have Citrix hosting virty PCs on its cloud than on Amazon's. And moreover, it is probably easier, too, and Microsoft gets to take whatever it learns from hosting XenDesktop and apply it to its own eventual Mohoro offering.
As far as El Reg knows, you can't license a Windows desktop operating system to run in a server slice on top of the Azure cloud, so Microsoft must have figured out pricing for this to enable Citrix to run XenDesktop on Azure and spew out virty PCs from the Redmond heavens. What those licensing terms are, we do not yet know, but we are pestering Microsoft to get some clarity.
As for XenDeskop, Citrix says the pricing is the same whether you run it on Azure or in your data center. If you are just using XenDesktop to broker VDI images of PCs, it costs $95 for a perpetual license for a single user or device, or $195 for a concurrent license where users share devices or not all users are online at the same time. If you want to add application brokering, XenDesktop costs $200 per user or device or $450 per concurrent license.
To help service providers get started, Citrix has put together a design guide, and there is another one aimed at end user companies that shows how a partner might fluff up an entire VDI setup on Azure.
The question is, who wants virty PCs served down from Azure, or any other cloud for that matter?
Well, schools might and anywhere else where the skills to manage IT infrastructure or to pay for it are in short supply. It is not clear that running desktop PCs in the Azure cloud is cheaper than running it on a rack of servers, but once you fully burden on-site machines with management and downtime costs – and there are always downtimes in schools when it comes to PCs because machines are old, kids do weird things, and stuff just happens anyway.
Such cloudy PCs might also be useful for temporary workers or employees where the physical location of the data they generate is not so critical. In addition, virtual PCs running on Azure is also a way to test future releases of XenDesktop and the virtual Windows PCs and applications it feeds. And finally, there are newbie companies who simply never want to own any IT infrastructure whatsoever, no matter the premium they pay for it.
As hard as that may be for either you or me to believe. ®