Staggering disk biz Overland heads for Nasdaq exit …. again
Former tape king to appeal (again) after juuuust missing $35m target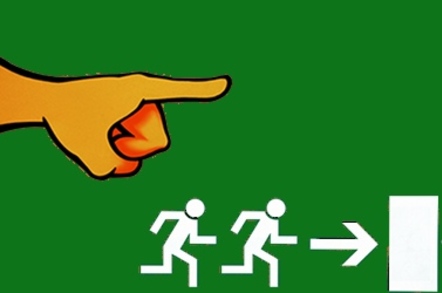 Perennially almost-but-not-quite failing Overland Storage is once again under notice from Nasdaq that it might be booted out of the stock exchange after apparently falling short of the "minimum market value" required.
It's no fun at all for the beleaguered company's management as it has had to file an 8K form with the US securities regulator detailing the bad news. Nasdaq ejection will likely put up the cost and increase the difficulty of fund-raising in the future.
The 8K document filed with the SEC states:
On July 2, 2013, Overland Storage, Inc (the "Company") received the expected written notification (the "Staff Determination") from The NASDAQ Stock Market LLC ("NASDAQ") of the NASDAQ Staff's decision to delist the Company's securities from The NASDAQ Capital Market as a result of the Company's failure to comply with the minimum market value of listed securities ("MVLS") of $35m requirement.

To regain compliance with such rule, the MLVS (which is determined based on closing bid price of the Company's common stock on The NASDAQ Capital Market) would have had to have been at least $35m for 10 consecutive trading days during the period from January 2, 2013 through July 1, 2013. Based on the number of shares of common stock outstanding as of June 27, 2013, the MLVS would have exceeded $35m if such closing bid price was at least $1.17 per share for the 10 trading day period referred to above.
Overland has appealed, so the delisting is suspended while it awaits the outcome of the appeal.
Overland shares are currently trading at $1.16. They were up to $1.28 in February but didn't stay anywhere near there. Its revenues have been shrinking and its losses ongoing for several years.
The company has built up a wide product set of file-based disk storage products for small and medium enterprises as it has moved away from dependence on tape-based data protection. Overland once did a roaring trade in tape when the storage medium was big, but it struggled in the transition to disk for backup.
Despite its channel credentials, competition on the market is fierce and Overland has not managed to break free of the pack and grow its business.
Overland has been on the Nasdaq delisting ropes before: in late 2010 and also in 2009. It's time again for CEO Eric Kelly to pull another rabbit out of his hat. Let's hope the hutch is not yet empty.
The company is currently evaluating a proposal from Cyrus Capital that it merge with Tandberg Data. This latest Nasdaq spat may derail that proposal or, conversely, accelerate it. ®
Sponsored: Your Guide to Becoming Truly Data-Driven with Unrivalled Data Analytics Performance