UK.gov to drive stake through heart of big IT outsourcing deals
G-Cloud will be the saviour of all our taxes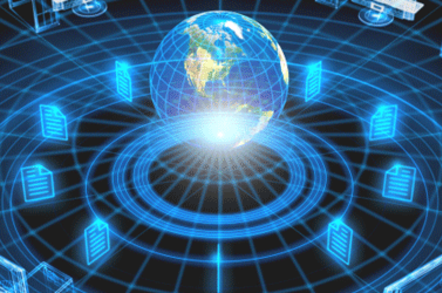 A wave of huge government IT outsourcing contracts finishing this year won't be renewed as No.10 snatches back control of Whitehall technology from tech firms.
Civil servants will now be expected to take greater responsibility for their departments' systems and policy, and only engage with suppliers through G-Cloud.
Ahead of the contracts' end the government is on a hiring spree, recruiting CIO-level staffers to bring in-house the smarts it has lost to outsourcers.
Liam Maxwell, the government's chief technology officer, said at an Economist CIO Forum last week that "the majority" of large outsourcing contracts expire in 2014 and 2015.
"We are not going to replace them – we are going to replace around user need, and that means not doing the same thing again," Maxwell said.
Maxwell told the event: "It's time to stop procuring and to start designing. You need to be in control of your systems and what you are putting together before you go to somebody and say: 'Please take everything from me'."
According to Maxwell, the ownership of the government's technology and the information in its systems currently rests with "outsiders". Reforms such as Digital by Default and G-Cloud are bringing this back in house.
"The role of a CIO as we saw in government was we were surrounded by CIOs who were commercial people who negotiated with systems integrators to get five and 10 per cent off, which meant we outsourced a lot of our knowledge," explained Maxwell.
Where inside CIOs exist, the less technical among them have been easily captured by what Maxwell – and the Cabinet Office leading the government's Digital Change agenda – branded the "oligopoly": big technology suppliers who dominate public sector IT. They have been persuaded to spend billions of dollars on expensive systems and long-running contracts.
IT suppliers with public contracts to be probed
Separately, on Wednesday, the Office of Fair Trading (OFT) announced a surprise investigation into IT suppliers feeding the public sector. The OFT is examining whether competition is working, whether small suppliers are being excluded and whether big vendors are making interoperability difficult.
Maxwell told The Reg that there is now a wave of hiring to bring on board new CIO-level staff. The Cabinet Office has been working with tech-aware business leaders in departments to implement its Digital by Design programme, he said.
One effect of the government's throw-it-over-the-wall approach to outsourcing is that government IT rests in the hands of those interested in making money.
This has resulted in IT outsourcing deals that have produced systems which are large, expensive and out of control. Maxwell spoke of a deal to build an HMRC system which required a new tax policy to be introduced by the Chancellor of the Exchequer before it could be implemented. He also spoke about an outsourced system at DEFRA to pay benefits to farmers which had a whopping £723 cost per transaction. "It would be cheaper to rent a taxi, put the money in a taxi, drive the taxi to the farm and keep a manual record," Maxwell said of that DEFRA system.
Maxwell pitched the G-Cloud IT purchasing framework as one way of helping put government CIOs and departments back in charge of the systems and suppliers, helping lower costs by using smaller suppliers and greater competition.
The government claims significant cost savings from G-Cloud: one government hosting contract priced £52m was provided for £942,000 through G-cloud and a legal hosting service that cost £4m was now £45,000.
The government's goal is for 50 per cent of government IT spend to go through G-Cloud by 2015. It claims £18.2m has been spent through G-Cloud so far. The government spends £1.2bn on technology infrastructure.
To help save money, No.10 is pushing for greater re-use of infrastructure across departments. A federated identity assurance platform is planned for next year. This will, theoretically, allow a member of the public to access different government services without needing separate accounts.
Of course, some companies in the infamous oligopoly that Maxwell mentioned are now finding their way into the G-Cloud framework and winning deals, meaning there's been no real change in suppliers. However, Maxwell told The Register the fact they are on G-Cloud means the government is back in control. ®