Samsung isn't alone: HTC profits take a huge dive
Have we reached smartphone saturation?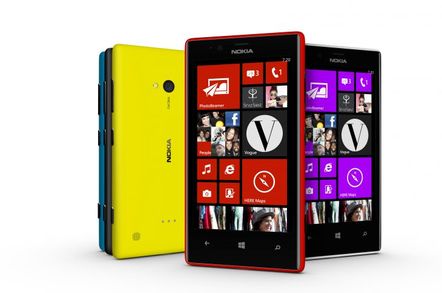 Troubled smartphone vendor HTC has released its latest unaudited quarterly results, and they're not good – profits are down 83 per cent when compared with the same period last year.

The last two years haven't been kind to HTC shareholders
In the second quarter of 2013, HTC reported profits of 1.25 billion New Taiwan dollars ($41.6 million), down from NT$7.40 billion the year before and well below analysts' pessimistic expectations. Revenues fell 22 per cent to NT$70.7 billion ($2.33bn) and HTC's shares fell on late trading after the figures were released.
HTC's sales are doing well in China, but profits are falling as the company loses market share in the US and Europe while facing increasing competition from low-cost vendors in Asia. Its One handset hasn't done as well as hoped, the Facebook phone was a flop, and senior executives are jumping ship or setting up rival firms.
HTC Chief Executive Peter Chou told The Wall Street Journal that the company is now focusing on getting new products out the door. It will also double its marketing budget over the next year to raise the company's profile against Apple, Samsung, and others.
It's been a sad decline from a time when HTC was the top manufacturers in the US. When taken along with Samsung's less-than-stellar results also released on Friday, the HTC figures have some worried that the glory days of smartphone sales are over.
"The whole high-end smartphone industry is slowing, which is not just an HTC problem," Barclays analyst Dale Gai told the WSJ. "It's a saturated market." ®