FCC approves SoftBank's acquisition of Sprint
Sprint also now free to move forward on Clearwire share snap-up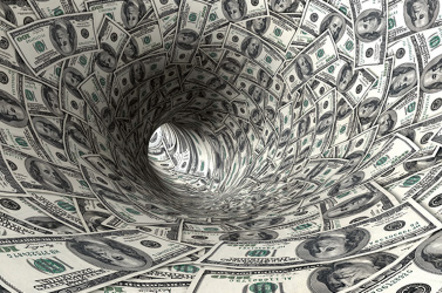 The $21.6bn acquisition of Sprint by Japan's SoftBank is now a go: as expected from rumors earlier this week, the FCC has ruled unanimously to approve it.
"Today is a good day for all Americans who use mobile broadband services," acting FCC chairwoman Mignon Clyburn said in a statement accompanying the lengthy ruling. "After thorough review, the Commission has found that the proposed Softbank-Sprint-Clearwire transactions would serve the public interest."
Clyburn expressed her opinion that the merger would be "likely" to speed mobile broadband roll-out, enhance competition and innovation, and drive consumer prices down. "In addition," she said, "the order finds that the indirect foreign ownership of Sprint complies with Section 310 of the Communications Act."
Thanks to the FCC's approval, Sprint can also move forward with its $3.7bn acquisition of the remaining shares in Clearwire, an acquisition that will help SoftBrint (SpriBank?) compete against AT&T and Verizon due to the much needed spectrum that the deal will bring with it.
That Clearwire deal, by the way, had originally been a $2.2bn offer, but Clearwire shareholder-lobbying and a counteroffer from Dish – recently dropped – drove up the price. Clearwire sharehgolders will vote on the deal on Monday.
Sprint CEO Dan Hesse said that US broadband subscribers have essentially dodged a bullet. "Just two years ago, the wireless industry was at the doorstep of duopoly," he said in a statement, "but with these transformative transactions, we are one step closer to a stronger Sprint which will better serve consumers, challenge the market share leaders and drive innovation in the American economy."
SoftBank chairman and CEO Masayoshi Son, often overstated in his commentary (your Reg reporter once sat through a presentation in which he outlined his company's 200-year plan), was restrained in his remarks – but he also referred to the same dodged bullet.
"SoftBank's investment in Sprint will bring innovation and increased customer focus, which will enable us to begin creating a true competitor in a market dominated by two companies," he said in his joint statement with Hesse.
Those two companies – AT&T and Verizon – will be licking their wounds this weekend and likely preparing for a fight. That fight, however, will now take place in the marketplace, where it belongs. ®