Zynga zinger: Xbox chief bagged as new CEO
Microsoft's Mattrick: 'Zynga ... has yet to realize its full potential.' True, that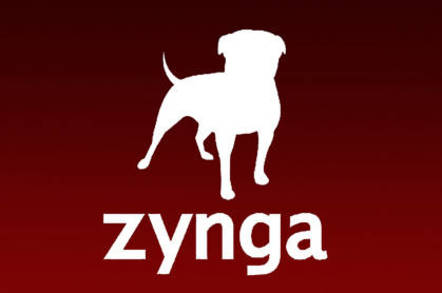 Zynga, the online gaming company that recently laid off 500 employees, has just hired one: a new CEO, Don Mattrick, who moves to the game developer from his job as president of Microsoft's Interactive Entertainment Business, where he shepherded the Xbox 360.
"Don is unique in the game business," said Zynga's founder, chairman, and now ex-CEO Mark Pincus in a statement, calling Mattrick "one of the top executives in the overall entertainment business" and citing his success in growing the Xbox installed base from 10 to 80 million and Xbox Live's online users from 6 to 50 million.
"I'll continue in my role as Chairman and Chief Product Officer," Pincus said. "I'm excited to partner with Don and the rest of our team to return Zynga to its leadership role in inventing and growing Play as a core human experience."
A tip of the Reg cap to Pincus for not prattling some piffle about "continuing our leadership role" or some such, and instead saying that leadership needs to be regained, not maintained.
Credit is also due to Pincus for his (admittedly belated) admission that he, who has run the company since founding it, needs the firm hand of an experienced exec at the tiller – and Mattrick, who spent 15 years at Electronic Arts before his six-year stint at Microsoft, is certainly experienced.
Whether that experience will be enough to help him right a sinking Zynga, of course, remains to be seen. After a brief flush of success after its December 2011 IPO, the company's stock has taken a beating and its earnings have shriveled as it attempted to both wean itself from over-reliance on Facebook while at the same time – like Facebook itself, for that matter – find a way to move profitably into the mobile marketplace.
Some bad blood between management and investors about alleged insider trading didn't help, either. Neither did the write-off of $95m of the $182m March 2012 acquisition social-gaming developer Omgpop. Being named as one of the top five "worst CEOs" this January likely dinged Pincus' self-confidence, as well.
Zynga, once high-flying and seemingly printing money, is now in the same sad state that BlackBerry finds itself – meaning that its name is regularly preceeded by "troubled" or "beleagured".
That's the challenge now facing Mattrick, and he's putting a brave face upon it. "I joined Zynga because I believe that Mark's pioneering vision and mission to connect the world through games is just getting started," he said. "Zynga is a great business that has yet to realize its full potential."
And speaking of full potential, Mattrick's hopes to reach his own might be part of his decision to depart from Redmond and move to Zynga's San Francisco digs. After all, it's been widely reported the Microsoft CEO Steve Ballmer is planning a major executive reorg soon, and Mattrick may have seen himself getting less rather than more room to strut his stuff.
Ballmer, by the way, released an email to Microsoft employees on Monday, wishing Mattrick luck and saying that "Don's directs will report to me" – a situation that will undoubtedly change when the upcoming reorg takes place.
Mattrick no longer has to worry about how that reorg will affect him – but he's got plenty enough to worry about now that he's CEO of troubled, beleagured Zynga.
One ray of hope: Zynga's stock was up nearly 5 per cent on the news. ®
Sponsored: What next after Netezza?