China's piracy watchdog to keep tabs on Amazon, Apple & co
Authorities will keep a closer eye on more sites in ongoing crackdown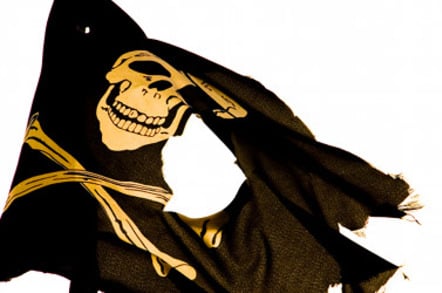 China's copyright watchdog is set to expand its oversight of e-commerce platforms including those run by Apple, Amazon and local giant Taobao as part of a renewed effort to police online piracy.
The National Copyright Administration already monitors 19 major sites in China but said it will be expanding that number this year to include the local versions of the Apple Store and Amazon, as well as Alibaba's eBay clone Taobao, China Daily reported.
Video and music sales on five other unnamed sites will also be overseen by the watchdog, copyright supervision officer Duan Yuping told the state-run rag.
Keen to show that its anti-piracy stance is working, the administration said it had resolved 4,051 copyright infringement cases since 2005, shuttering 1,725 web sites, taking over 1,041 servers and issuing fines totaling 7.83 million yuan (£830,000).
These stats, like most pushed out by the Chinese government, can probably taken with a pinch of salt, but it's certainly true that the authorities have been turning the screw on online piracy in recent years in a bid to make the Middle Kingdom appear more business friendly.
Most recently, the police shuttered the country's largest pirated movie site Siluhd.com, and arrested several of its executives in an intentionally symbolic gesture.
The truth, however, is that online piracy is still endemic in the People's Republic and it has been largely down to individual online service providers - no doubt after a certain amount of pressure from the authorities - to police their sites better.
As the country's largest e-commerce biz, Alibaba has been at the forefront of this renewed crackdown, announcing a "milestone" partnership in April which will see it share info with the authorities on counterfeiters who try to sell through its sites.
The firm also managed to finally make it off the US Trade Representative's (USTR) black list of "Notorious Markets" recently thanks to improved self-policing.
When it comes to counterfeit software, however, China is still one of the world's worst offenders, with a piracy rate of 77 per cent, according to the Business Software Alliance. ®
Sponsored: Beyond the Data Frontier