Daisy petals close around midge MoCo
Engulfs another chunk of mobile-air space along with it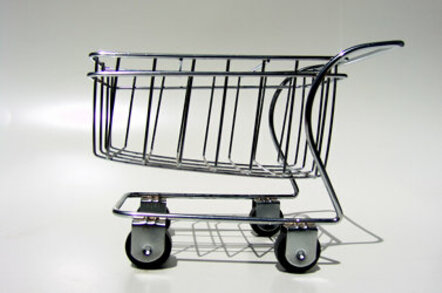 Daisy Group has devoured Kent-based minnow MoCo Communications for an undisclosed sum to boost its challenged mobile distie operations.
This is the third buy Daisy has made in the mobile airtime channel; it swallowed Anglia Telecom Centres in 2009; and Fone Logistics a year later.
Founded in 1985, MoCo had operated as an independent wholesaler and reseller of biz mobile and telecoms, primarily with O2.
It also purveys fixed line and data products, trading with both channel partners and directly to end users, promotes Office 365, offsite backup and IT support.
Daisy has racked up the acquisitions since it kick-started a mid-market roll up of comms and tech services firms in 2009, taking on in excess of ten businesses.
The group recently reported fiscal '13 numbers ended March with sales edging up one per cent to £351.5m, despite Daisy completing two acquisitions in the year that contributed tens of millions to the top line.
The Distribution arm was hit particularly hard in the year with turnover declining £12m to £40m. This was on the back of a "reduced level of mid-term contract renewal incentives… [from mobile telco operators]".
In a barely quotable canned statement, Daisy Distribution boss Dave McGinn said the bolt on buy "shares obvious synergies" with his division.
In abbreviated P&L accounts for calendar 2012, MoCo had net assets of £782,000. ®