Apple reveals payouts for parents of in-app purchase nippers
Full refunds and iTunes credits ... now lock up that CREDIT CARD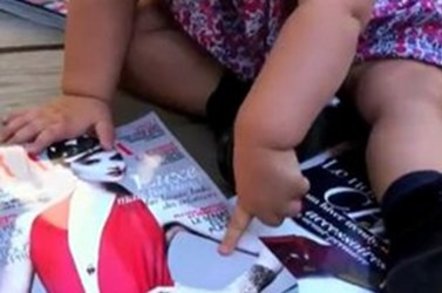 Apple has released details of the compensation it will hand out to parents whose credit card took a pounding when their kids made ludicrously expensive in-app purchases.
The fruity firm sent an email notifying the 23 million people involved in a class action lawsuit what they were entitled to claim if their child went on an unauthorised spending spree.
Kids who play games like Smurf's Village or Spongebob Moves In can buy all sorts of virtual junk such as vegetables, jelly, ammunition and clothes. But after parents complained that kids were able to buy this tat without reentering a password, Apple tightened up safeguards.
Parents of baby fanbois and fangurlz have until 13 January, 2014, to claim a $5 iTunes gift card if their kids spent less than $30. If kids splurged more than this within a 45-day period, their parents can expect compensation up to the amount of cash that was wasted.
In 2011, furious parents launched a class action suit against Apple over the in-app purchases. It has previously been estimated that the class action could cost Apple up to $100m.
The most expensive ever in-app purchase is thought to be the £47,000 diamond chisel in Peter Molyneux's Curiosity - What's inside the Cube game. This invited players to chip away at a big block, with the promise of a life-changing secret within. This turned out to be the chance to be cast as a god character in the next game by the legendary Populous designer.
One British family cried to the Daily Mail after their child racked up a £1,700 bill buying virtual ammunition in the game Zombies Vs Ninjas.
We're sure readers of El Reg are clued up on in-app purchases, but please do let us know if your kid hammered your credit card and what Apple did about it. ®