Samsung quits desktop PC biz, will stick to all-in-ones and portables
Tower PC apocalypse continues unabated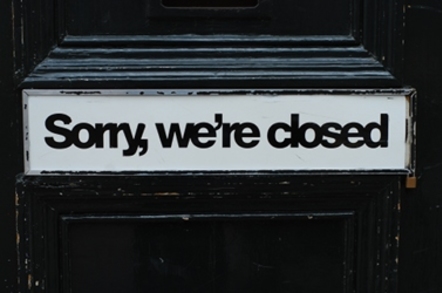 Underscoring yet again the radical shift underway in the personal computing industry, Samsung is shutting down its traditional desktop PC business to focus on devices with more modern form factors.
"Tablets, all-in-one and hybrid PCs are Samsung's current focus," a company official told Korea Times. "Samsung is speeding up its restructuring of its PC business via product realignment toward profitable variants."
While Samsung never had much of a presence in the traditional PC market in the US or Europe, its compact towers sold in Asia and India. But not enough, apparently, because the company says it's made its last black box.
Instead, Samsung will focus on notebooks, tablets, and all-in-one desktops, which come with built-in touchscreen displays and more closely resemble tablets or laptops in design than they do traditional, tower-type systems.
Samsung's move is a smart one, judging by the latest PC market figures from Gartner. On Monday, the research firm said it expects shipments of "traditional PCs" – by which it means both desktops and garden-variety laptops – to shrink by 10.6 per cent in 2013.
Factor in "ultramobile" devices – under which category Gartner lumps Chromebooks, thin and light clamshell devices, and Windows 8 slates and hybrids – and the picture looks better, but only just. Even including those devices, Gartner still expects the PC market to shrink by 7.3 per cent.
Tablet shipments are on the rise, on the other hand – and how. Gartner expects the fondleslab market to grow by 67.9 per cent in 2013, with shipments totaling around 202 million units. That's just 38 per cent fewer tablets than all of the desktops, notebooks, and ultramobiles Gartner expects to ship in 2013, combined.
Mobile phone shipments, meanwhile, are expected to grow to 1.8 billion units by the end of the year, bringing the total number of PCs, phones, and other devices shipped to more than 2.3 billion – approximately one device for every three people on the planet.
According to research firm IDC, Samsung is already the world's leading vendor of "smart connected devices" – IDC's term that includes desktop and notebook PCs, tablets, and smartphones – supplying 21.2 per cent of the total number of devices shipped.
Most of that volume comes from Samsung's extensive phone product line, a market in which the Korean firm is the undisputed global leader.
On Monday, Samsung officials said the company plans to expand its presence in the tablet market, too. It sold 16 million fondleslabs last year, and it aims to more than double that to 33 million this year. If it succeeds, Samsung will be responsible for 16.3 per cent of all tablets sold, based on Gartner's figures.
As for traditional desktop PCs, however, from now on Samsung is literally having none of it. Although desktop sales are still strong in some markets, such as China, the electronics maker is apparently following the advice of the Korean government, which recently predicted that the desktop PC market in 2015 will be an "industry suitable for smaller firms." ®
Sponsored: What next after Netezza?