I, for one, welcome our GIANT TITANIUM INSECT OVERLORDS
This is what happens when you give boffins 3D printers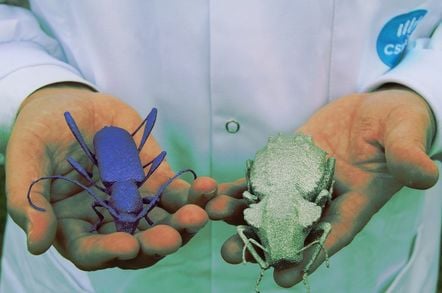 What started out as an art project using Australian think-tank CSIRO's additive titanium 3D printer has turned out to have much more serious application: scaled-up versions of microscopic bugs that make it easier to study their biology.
Originally, the minute insects from the Australian National Insect Collection were scanned, scaled up and printed for a national art exhibition. As CSIRO Science Art fellow Eleanor Gates-Stuart explained: "We combined science and art to engage the public and through the process we've discovered that 3D printing could be the way of the future for studying these creatures."
The process is actually pretty straightforward: the bugs were scanned to produce the CAD files that the printer worked with.
A print run takes about 10 hours, producing a dozen bugs at a time.
"Giant bug production is not necessarily where we saw ourselves going, however, this project is exciting because it brings together two key areas of science - manufacturing and entomology," said Chad Henry, additive manufacturing operations manager at CSIRO.
He added that the process captures the fine scale details of "all the intricate details of the bugs."
And now, for your viewing pleasure, the 3D printed giant bugs, not a far cry from giant insect overlords. ®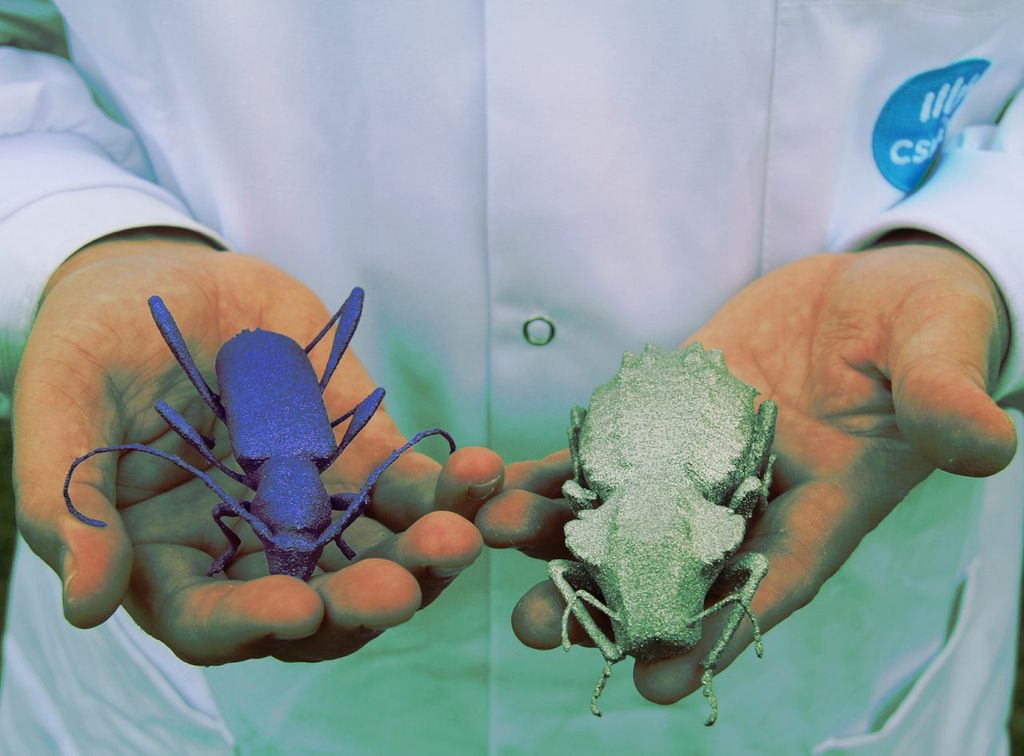 Easier than studying them under a microscope. Image: CSIRO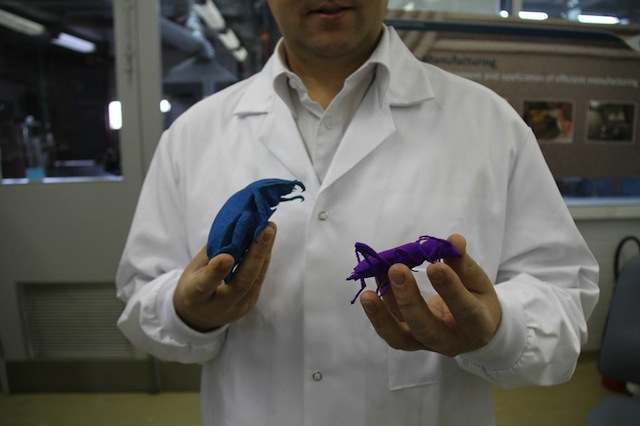 Just don't give them 3D printed guns. Image: CSIRO