Samsung plans LTE Advanced version of Galaxy S4
1Gbps download capability could stiffen drooping S4 sales forecasts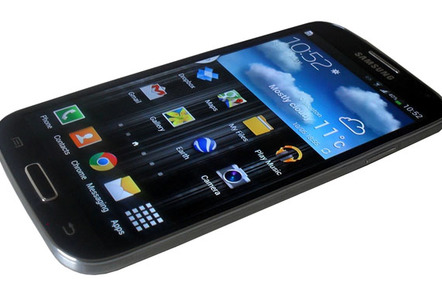 Samsung is looking to shake off some poor recent sales forecasts for its flagship Galaxy S4 smartphone with the launch of an LTE Advanced version in South Korea this month, promising data transfer speeds up to double those of the current 4G handset.
Head of the firm's mobile biz, JK Shin, told Reuters on Monday that his team is currently in discussion with several unnamed overseas carriers, although there were no further details on exactly what regions would get the smartphone after Samsung's domestic market.
The UK is unlikely to be among the first considering only Everything Everywhere currently even offers a regular 4G network to customers. To put that in perspective, Russian carrier Yota has had an LTE Advanced network since October 2012.
The problem thus far is that even those operators which have invested in LTE Advanced networks haven't been able to cash in due to the dearth of handsets capable of taking advantage.
Theoretically LTE Advanced will get data download speeds up to 1Gbps (30 bits per Hz) and 500Mbps uploads (16 bits per Hz).
Samsung will hope the new handset will help to boost the S4's sales, as despite triumphantly announcing 10 million sales of the S4 in its first month on the shelves, the company has recently been hit by various reports of analysts including JPMorgan, Morgan Stanley and Goldman Sachs revising sales estimates downwards by as much as 30 per cent.
Samsung couldn't immediately be reached for comment. ®
Sponsored: Beyond the Data Frontier