Ex-HTC execs launch UK-based smartphone maker Kazam
Startup threatens to 'disrupt status quo' this year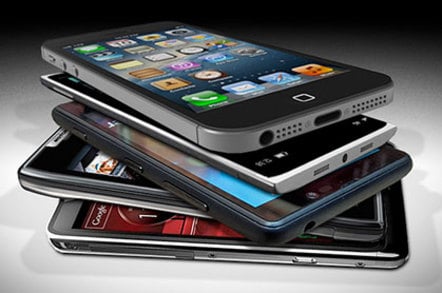 As struggling smartphone maker HTC continues to reel from what looks like a mass exodus of executives, two former HTC execs have announced that they are forming their own smartphone company with the goal of "disrupting the status quo."
The new outfit will be called Kazam, will be based in the UK, and will focus on the European market, Cnet reports.
Heading up the effort are Michael Coombes, former UK sales head for HTC, who will serve as CEO, and James Atkins, HTC's former UK marketing manager, who will assume the role of Kazam's chief marketing officer. Both men left HTC in March (and they weren't the last).
"Kazam's dynamic structure and focus on local markets means we can react quickly to the ever-evolving and diverging needs of today's consumer," Coombes said in a terse statement announcing the venture.
Key to the pair's plans will reportedly be to offer phone models that Kazam will continue to support long after most other manufacturers have abandoned theirs.
"We are passionate about delivering a truly positive mobile experience that doesn't just stop once you've bought the phone," Atkins said in the statement.
Other than that, we don't know much, except that Kazam promises to deliver smartphones with "stunning design, robust hardware, and intuitive technology, underpinned with improved customer service."
Where is Kazam's money coming from? We don't know. Who will be doing its product design and engineering? We don't know. What segment of the market will it be targeting with its products? We don't know. Has it approached any carriers? We don't know – but it's probably too early for that yet.
Kazam's announcement doesn't even say what operating system it will be using for its phones. Android seems like a likely candidate, but the Linux Foundation's Tizen, Mozilla's Firefox OS, or Ubuntu might be worthwhile alternatives for a small smartphone startup.
All we really have so far, beyond the initial announcement, is a website, which so far offers a minimalist design that is stylishly unspoiled by content. You can sign up to receive updates from the company's mailing list, but that's all.
Nonetheless, despite this glaring lack of information, Kazam says to expect it to launch "a line of smartphones" later this year. We'll see. ®
Sponsored: Becoming a Pragmatic Security Leader