Sony allows hacking of its unloved SmartWatch
Flash your bits to take firmware off the wrist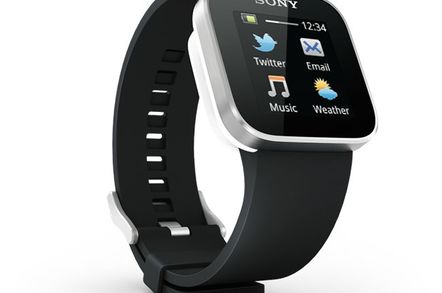 Sony has opened the code for its SmartWatch and will allow developers to write their own firmware for the Android-powered device.
Sony's watch uses Bluetooth to connect to Android devices and sucks information from them so its 128x128 pixel screen can display nuggets of information like the arrival of new TXT messages or Tweets.
The $US99.99 device has not set the world on fire: a quick search of Google's Play store found just three third-party apps for the timepiece.
Perhaps that lack of attention is why Sony has announced what it's calling the "Open SmartWatch" project. Sony's spin is impressive: the company says the watch has been "open" since day one, inasmuch as it's possible to create apps for the device. Releasing a "hacker guide" and firmware therefore represent "the next step to open up SmartWatch."
The hacker's guide explains all sorts of specs about the device and will, Sony say, allow coders to create their own firmware. Doing so will mean you can wave goodbye to free repairs under the watch's warranty.
Sony doesn't imagine developers will offer their bespoke firmwares to civilians, saying "We recommend standard users not to flash alternative firmware, as it is not needed." That message is re-enforced by this workshop exploring how to drive the SmartWatch with Arduino boards.
Sony's not saying if it plans to keep making the SmartWatch, but seeing as it's already been discounted from $129.99 to the current price and generates many fewer column inches than Apple's rumoured iWatch, a cynic could join the dots and imagine Sony is trying to find a way to offload remaining stock to a market that might actually be excited by the chance to play with a smart watch. ®
Sponsored: What next after Netezza?