McAfee: Not all partners are cut out to be SaaS providers
EMEA boss reckons there's some cloud confusion going around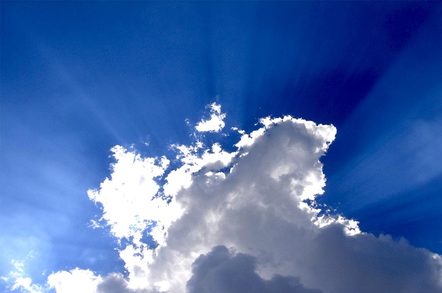 McAfee Channel Summit UK channel partners "need a lot of handholding" when it comes to software-as-a-service solutions, EMEA president Gert Jan Schenk has said.
Speaking to El Chan at the McAfee EMEA Channel Summit, Schenk said that software-as-a-service was something the firm was introducing "carefully" in Blighty.
"Cloud is a buzzword and sometimes you talk to companies and you say: 'Are you doing anything in the cloud?' and they say no but they're running Salesforce!" he said. "There's a little bit of confusion at the moment, it needs partners that understand what to do and how to build it and how to run it."
To date, there are just two master managed services providers in the UK channel, Trustmarque Solutions and CareTower and Schenk said that while there was a lot of interest in moving into SaaS, it was sometimes difficult to see what solutions end users really need.
"It's a relatively new market where still there's a lot of specific knowledge needed so this is why we decided not to open it up too broadly but to give some of our partners, shall we call it, first movers advantage," he said.
"Because it needs investment from their side and it needs a lot of training from their side so we also want to give them the opportunity to earn back some of their investment."
Schenk said that McAfee had overachieved on its targets for the channel in both Europe and Britain, even in the SMB space, where its presence is smaller.
"In EMEA overall, we were the fastest growing theatre of scale within McAfee," he said.
"If you look at the markets, our fastest growing markets have been the emerging markets, the Middle East, Russia, Africa, Northern Europe but also the UK has been doing really well.
"Last year was a turnaround year for us in the UK - we've made leadership changes, we hired a number of new regional directors - and at the moment we're ahead of where I had expected us to be at this point in time."
Schenk was also pleased with the year to date performance in EMEA, when he says the company also exceeded the expectations of an "aggressive plan" for the first quarter.
"We don't have the best economy in the world and I think we're executing well and we have a very strong focus on new business," he said.
"I'm very cautious to keep my install base, because otherwise you get new customers in through the front door and lose a lot through the back door, so I'm looking at strategies to focus on customer retention, but on the other side greater than 50 per cent of our bookings need to be new business," he added.
Ch-ch-ch-changes
While McAfee still does best in the high end enterprise and commercial, the firm is also creeping up in the SMB market.
"In the past, we went for a very low touch model meaning the resources we had to support the SMB market were largely focused on distributors," he explained.
"We still have these resources in place, we're still committed to our disties and there's still lots of programmes there, however we've also hired a significant team to assist the resellers to create preference at a reseller level for McAfee - that is working very well."
While it's going after more partners to work with SMBs, McAfee said it wants to see less partners in enterprise and commercial, senior veep of worldwide channel strategy Gavin Struthers said.
"Partners need to be moving to a transitional model, with more services and greater services attached," he added.
"We have around 19 per cent share of the endpoint market and strong position in enterprise but that market will consolidate further and further. Partners want to work with someone who'll be around, not someone who might be bought up... We're not going anywhere under Intel, we've reached our home."
As McAfee changes its approach in the channel, it also sees the security market itself changing. The first fruits of the merger with Intel in 2011 are starting to show up in new products from the company - what they call "hardware-enhanced security" - but the firms are also hoping that they can spearhead a shift in the way security works.
"The next wave Intel really wants to push together with us is standardised security," Schenk said.
"There's way too many security companies, [the market] needs consolidation, it needs standardisation and I don't think consumers or businesses are interested in lots of proprietary technology."
And he's not worried about security standards slowing up agility and flexibility in a market that has to react fast to the quick-learning hacker world.
"If you start standardising you'll get a lot more efforts focusing on the same area. I think that will push innovation further faster because you've got more smart people focused on the same area," he added. "The only thing you do is provide the blueprint." ®