CTO's man at VMware whistles an 'appy tune
Paul Strong says 'containerising' applications is the next big thing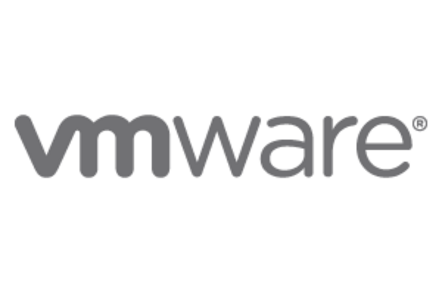 VMware's chief technology officer, global field, Paul Strong, says the company's next frontier is simplifying management of applications.
Strong came to VMware three years after stints at eBay and Sun.
Speaking to The Reg in Sydney today, Strong said his role means ensuring innovation doesn't happen in an "ivory tower" but instead comes from close engagement with VMware's business units. There's also a focus on getting the last remaining un-virtualised apps into a virtual machine, work Strong said involves talking to industries like banking that worry virtualised apps aren't applicable to environments that demand low latency.
"It's like tempering steel," he said. "The more you bash it, the stronger it gets."
Strong's passion looks to be making applications more manageable.
"The reason I joined VMware is because eBay [for me was a petri dish for understanding where cloud was going, understanding very large applications at scale, how they are managed and what they look like. Coming to VMware it was a case of this looks like the perfect opportunity place for generalising it."
Strong likes using the analogy of a shipping container: a neat, standardised, portable unit that's easy to move and that the whole world understands how to move, often with the assistance of automation. That's in contrast to loose freight, which requires hordes of manual labourers. Strong thinks IT departments already have plenty of those workers, and mentioned analysis suggesting 85 per cent of IT budgets go on "people and software".
"That is driven not by the complexity of infrastructure but by the complexity of applications," he said. "Every app has to be purchased or built, architected, integrated and tested again and again and again, installed, managed, monitored and archived by people with the skills to do it. You might also have a tools ecosystem that goes with it."
Big organisations, he said, have between three and five thousand such apps, and that is the true source of complexity in IT shops.
If software can be containerised, he suggested, software-related costs fall because one set of IT chores gets easier, while organisations that do so win an efficiency dividend that translates into greater ability to innovate. "The Googles and Amazons have a tiny number of patterns and you can automate like crazy."
"There is great value in simplification and removal of diversity. We've seen that on the server space and that has really enabled our growth."
"Five years ago we cared about how many bus nexuses you hopped across in NUMA. Now software does that all for you. In five years time you'll cable your data centre once and stop caring. We have to get our customers there so they can become agile and start innovating."
"My passion is how to take that and execute that, and move on that ambition. The set of things we have to do there inside VMware to bring all our assets to do that, in a consistent and secure way, how we then go to market, and then how to we enable our customers to take maximum advantage."
Despite OpenStack last week asserting its mild surprise at its users using the stack for private clouds more than public or hybrid clouds, Strong doesn't see the open source effort as a threat because its not yet managing applications. "OpenStack maps VMs onto hypervisor instances, very, very basically" he said. "Our job is application lifecycle management across multiple hypervisors and multiple clouds, and to make sure that our underlying infrastructure, like vSphere, is the preferred virtualisation layer for any management application that sits on top."
The concept of software-defined data centres, Strong said, therefore needs to be understood in the context of application management, not just advanced infrastructure management.
How will VMware deliver on this vision? Strong was cagey, but said customers can expect the "next iteration" of key VMware products "this year". ®
Sponsored: Detecting cyber attacks as a small to medium business