Comms giant Vodafone ready to smash up hosting and services market
Using C&WW buy as foundation... but where's its channel?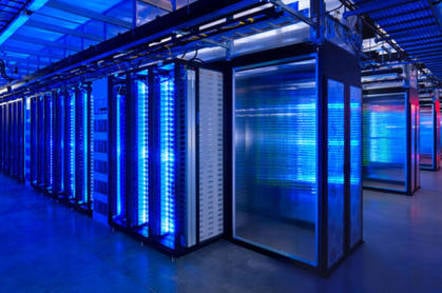 Hosting and managed services players are about to face a heated battle as comms bigwig Vodafone prepares to jump into the market later this year, sources close to the vendor are claiming.
The telco acquired Cable & Wireless Worldwide in the spring of 2012 and sucked up a load of hosting and management service capability that is currently being stitched into the wider group.
"Vodafone is looking at where it [the hosting business] fits and where its account managers fit," said one contact.
The mobile telecoms giant has been trying to break out of that mould to become a total telco: fixed networks that offer data, telephony and mobile.
And our sources reckon Vodafone is a "contender" when it comes to infrastructure hosting as C&WW invested in a bunch of data centres and managed services over the last decade.
"It already started to make inroads in the classic IT world with a comms emphasis," said one.
So the data centres, provisioning and management systems are in place to deliver services, but Vodafone needs to wrap it up in a package that is coherent – and priced to knock over the competition.
One part of the infrastructure that is not in place is a sales channel.
"Anyone credible in this space has some sort of channel … Vodafone can deal with the big accounts directly but when you get to the mini-market customers want to work with local partners," said a channel contact.
Vodafone refused to comment. ®