Want a fast, private Wi-Fi channel? Fine, go fight the regulators
Testing proves technical side of satellite biz's new model
Ruckus Wireless has been helping satellite comms biz Globalstar prove that its model for a privately licensed Wi-Fi channel is technically perfect, even if it remains legislatively difficult.
Globalstar would like to create a private band for Wi-Fi (one that it can charge top-dollar for) using the spectrum it has failed to fill with satellite phones. The company has now demonstrated that using your own Wi-Fi band "vastly exceeds the performance of conventional public Wi-Fi", despite using standard mobile phones and access points.
Globalstar can use standard kit from Ruckus because the band the satphone provider owns is part of the 2.4GHz ISM block which, outside America, is permitted for Wi-Fi use.
Within the USA, that band was allocated for satellite phones, which have proved universally unpopular and thus leaving the frequency empty, so Globalstar has been lobbying the FCC to permit a change of use.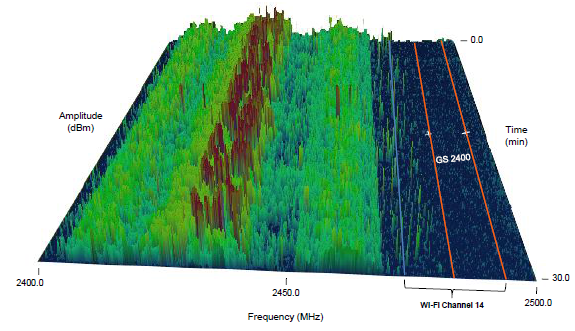 Globalstar owns the bit between the red lines, but Channel 14 can't be used without it
All the satellite companies are looking to make more money from their spectrum, with various levels of success. LightSquared managed to get FCC approval, but then had it whipped away when the GPS crowd got wind that phones might be moving into their spectral neighbourhood.
DISH has similar aspirations and fewer problems, but no operator has a block as desirable as Globalstar's.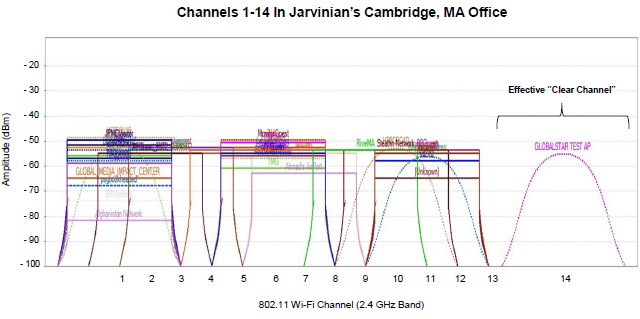 In Europe channels 12 and 13 would be busy too
The Wi-Fi Alliance has expressed concerns that channels 12 and 13 may be affected, though neither is used in the USA - ironically to protect Globalstar users. The Bluetooth SIG has expressed concerns, but the testing carried out by Jarvinian (pdf, cheery but lacking in detail) demonstrated a Channel 14 network could achieve three times the range and much higher speeds than open-access channels.
The FCC has yet to approve the idea of a private Wi-Fi channel, but faster Wi-Fi will be an easier sell than satellite telephony and could prove a savour for Globalstar. ®