Microsoft announces $499 price tag, new games for Xbox One
Europeans pay more, Brits face biggest pricing rip-off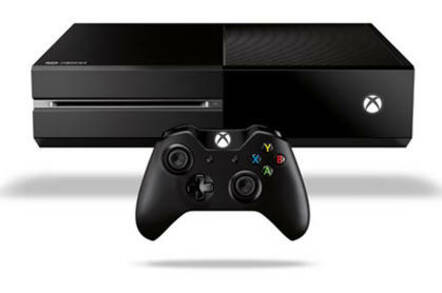 Microsoft has used the annual E3 gaming conference in Los Angeles to announce the launch pricing for its new Xbox console and – surprise, surprise – it's UK gamers who will be paying more than anyone else for the kit.
US consumers will pay $499 for a bundle including the Xbox, Kinect gesture control system, and a single Xbox controller. European buyers will have to pay €499 ($661.72 at current exchange rates) and British players will have to fork out £429 ($668.55) for their kit.
Microsoft is including a free 14-day trial of Xbox Live Gold for new buyers, and all Gold subscribers will get two free Xbox 360 game downloads per month until the end of the year. That won't be much help for new console buyers, since the 360 titles aren't compatible with the new system.
The new console is a pricey bit of kit, and so to encourage good opening sales Microsoft is opening the system up to preorders with benefits. The early buyers will get a special, limited-edition Xbox controller, the console itself will have "premium black packaging," and gamers will get a Day One Achievement rating on the system.
These first buyers will also get exclusive content in some games, such as four new cars in Forza Motorsport 5, special equipment in Ryse: Son of Rome, and Kinect Sports Rivals and a special membership card with which to "impress" their friends.
As for the all-important games side of things, Microsoft promised last month that it was investing in more new titles than ever before. There will be a new version of the Halo franchise out next year and exclusive Call of Duty content at launch, but all this will require the console to be online at least once a day.
All eyes are now on Sony to see if the Japanese conglomerate can match or even better Microsoft's offering. Judging from El Reg's comments forum, Sony could steal a march on Redmond if it offers either a better price or no internet requirement for players. ®
Sponsored: How to Process, Wrangle, Analyze and Visualize your Data with Three Complementary Tools