Airbus imagines suitcases that find themselves
Point your mobe at your smalls to track their every move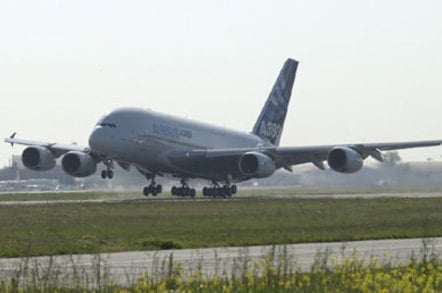 Airbus has floated a concept it calls "Bag2Go" that it says will make lost luggage a thing of the past.
The word "ecosystem" gets overused a bit, but seems worth using to describe Bag2Go, which needs special luggage with embedded RFIDs. Those willing to pay for that privilege are then expected to use an app while they pack, the better to weigh and list the contents of their luggage. Doing so helps airlines understand a bag's contents pose no security risk and won't incur excess baggage charges.
Once packed, punters are expected to virtually "seal" their bag by scanning its QR code with their smartmobe.
Airbus suggests Bag2Go owners next summon a transport company – either a third party or their preferred airline – to schlep the bag to the airport. This arrangement is offered as a time-saver. If one is not willing to do so, the plane-maker imagines drop-off points for bags away from the airport, or self-service drop-and-scan facilities at the airport.
Once a Bag2Go bag enters the bowels of the airport, owners will be notified if their luggage is tampered with or opened. It will also be possible to track the bag.
Airbus hasn't made a wealth of material available to describe the system, but the still below we pinched from this video offers some hints about its intentions, by depicting a number of Bag2Go bags neatly filling an air freight container. If Bag2Go luggage really can do that, it means faster and cheaper operations for airlines, which is just the kind of thing Airbus uses as encouragement to buy its planes.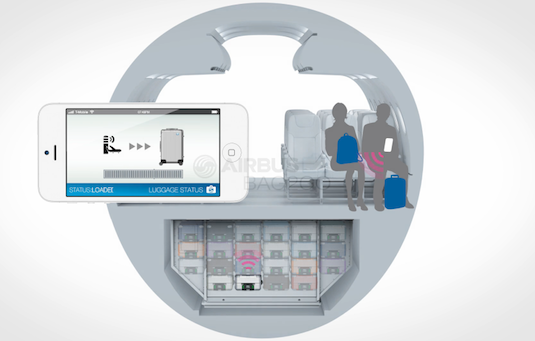 Please put your luggage in Flight Mode
The video also suggests Bag2Go is so efficient, travellers won't need to bother bringing carry-on baggage beyond small bags that can sit on their laps. That means faster boarding and de-planing, which airlines like as it means more time in the air generating cash and less pfaffing about on the ground.
The video also offers a treat for airports, which often make more money from renting space to retailers than they do from airlines, by suggesting Bag2Go will give travellers more time for a coffee at the airport.
At one's destination, a Bag2Go bag could be picked up and delivered to your destination, saving the schlep through an airport and luggage-encumbered journey to hotel or home.
Airbus isn't saying if, or when, Bag2Go will become real. But T-Mobile and luggage-maker Rimowa are aboard, so it appears more than just a thought bubble. It is, however, a little hard to imagine the whole Bag2Go vision working particularly well where security regimes or border controls are tight. ®