Help! I'm trapped inside the Chamber of Hollers
Tech City trials and shouty Scots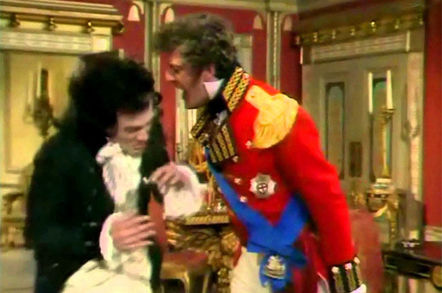 Something for the Weekend, Sir? There's this guy in the office who sits ten feet behind me. Lovely bloke, diligent worker, cares passionately about his job, loud voice. Oh yes indeed, a really loud voice.
It doesn't seem to matter that there's an office divider between us, his voice is as clear and piercing as if he was sitting next to me. It's not even an unpleasant voice, in fact he has a refined Glaswegian accent – if there is such a thing, I suppose, although what do I know? Half my genes were sourced from Leith.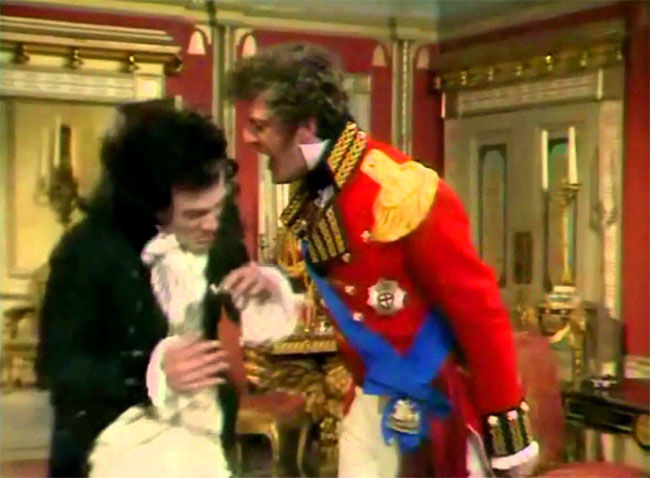 "Shout, shout and shout again!"
Source: BBC
As soon as he picks up the phone, I may as well go make the tea because it's simply impossible to concentrate. He is a shouty man.
Office acoustics have been preying on my mind ever since I threatened to pull up the dirty black – well, I'm guessing it used to be black – carpet across the entire floor. As they say, under the pavement, the beach; or in my case, under the carpet, quality parquet wood flooring.
Previously in this column, I may have – ahem – mentioned in passing that I have begun working on a project that potentially gives me free rein over 2000 sq ft office in London's "trendy" Tech City area on the edge of the capital's financial district. Many of my business neighbours have already taken trendiness a little bit too much to heart, with their glass partitions, shitty little cappuccino machines and exposed brick.
The latter is nothing to boast about. From personal experience, I have found it inadvisable to get pissed at a networking event and then slurringly try inviting potential clients back to a private viewing of your exposed brick. It never seems to, ah, come out right.
At some point in the 1980s, someone made the decision to cover the brick with plaster and smother the parquet floor with carpet. This is consistent with my experience of living in a bedsit during this era, in which successive landlords casually slapped multiple coats of cheap satin magnolia over once-intricate Victorian ceiling roses and – in an artistically distressing case – a pair of unique, delicate plaster moulded faces of angels keeping watch over the hallway.
The freeholder of my office and its previous incumbents claim to have very good reason for such sacrilege against all that is trendy in Shoreditch. Apparently, when they moved in, the combination of the polished wooden floor and very high ceiling produced an echo that became unbearable when the business was in full swing. Even an employee's footsteps as they walked across the room produced a sound like someone hammering.
I don't remember besuited office workers wearing tap shoes in the 1980s but unquestionably these have been superseded in the Silicon Roundabout by hip dudes wearing bouncy and decidedly silent skate shoes. I want the carpet ripped up. However, I am more than a little concerned about the amplification that an echo might produce on my aforementioned colleague's already piercing voice.
What I probably need to do is call in a specialist in acoustics such as those clever guys at Sonata Acoustics or The Sound Agency, except that I can't even afford a wood floor polisher, let alone a bunch of turtle-necked consultants. Coincidentally, The Sound Agency's chairman – seen here delivering his TED talks – used to be my boss for about six months in the 1980s... at probably around the same time as my future Tech City office was being carpeted over.
He was publisher of a weekly trade computer magazine before moving on to a glittering career in specialist technical fields. I was an editorial assistant before moving on to wearing glitter for specialist cosplay.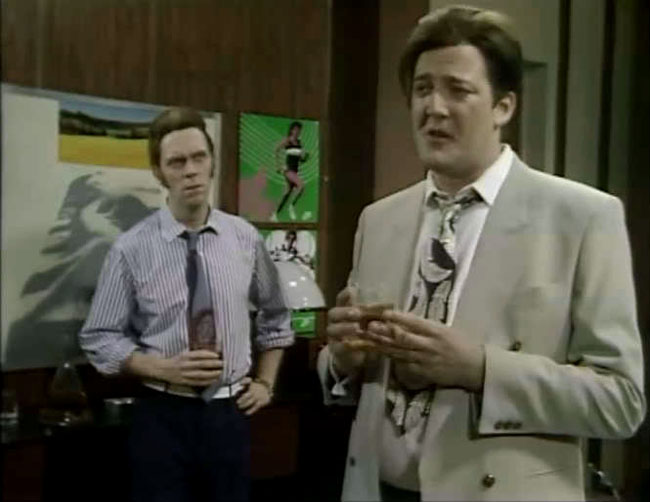 "We're going to put Uttoxeter Tech City right back on the map, Jooohn"
Source: BBC
Trade magazine publishing in those days was dominated by high-yield recruitment advertising and Thatcher's sharp-elbowed Britain encouraged competitive bedlam in the advertising departments. The various hoods and tricksters hired to sell ad space would scream into their phones all day long, slamming them down demonstratively and yelling across the room whenever they made a sale, earning a cheer across the office in response.
Dire sales-team incentives conceived by morons made things even worse for the rest of us sharing that office space. They had dress-down Fridays, wear a silly hat Tuesdays, stand-on-your-desk Mondays, speak in a silly voice Thursdays and – health and safety would have loved this – lie on the floor under your desk Wednesdays. On any given day of the week, we'd be accosted by colleagues in Mariachi costumes, deafened by squeals or constantly tripping over legs poking out from under desks.
And here I am today, all riled up about a gentle Scottish burr ten feet behind me and the risk of a bit of echo.
Unless an ambient noise-deadening, echo-removing and Scot-absorbing technology can be rolled out across the room, it's a case of in-ear noise-cancellers all round, I think. That way, no one will have to put up with those annoying, everyday office sounds.
Such as the phone ringing or the fire alarm going off... ®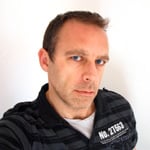 Alistair Dabbs is a freelance technology tart, juggling IT journalism, editorial training and digital publishing. He likes working at home because it is quiet. He likes working in clients' offices because it is warm but wishes the peace wasn't disturbed by all the chatter. Basically, he just hates other people.