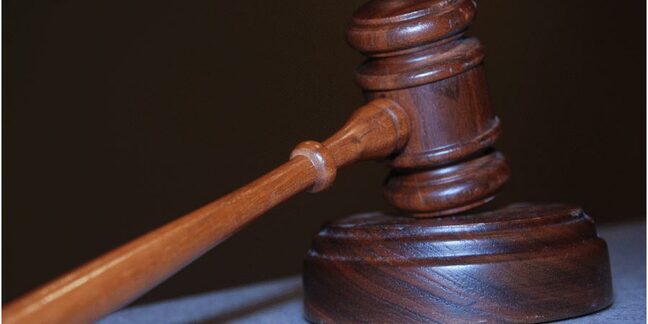 The USA's curious decision to prohibit unlocking phones is a step closer to reversal, after the Committee on The Judiciary's Subcommittee on Courts, Intellectual Property and the Internet heard evidence about just what a silly, anti-competitive idea the ban represents.
The committee's chair, congressman Bob Goodlatte, has introduced the "Unlocking Consumer Choice and Wireless Competition Act" which he says will "ensure that consumers continue to be able to unlock their cell phones" so that "Americans who have completed their phone contracts or have purchased a used phone want to be able to use their device on their network of choice."
Goodlatte (who we cannot imagine drinks capuccino) also says the law "restores the previous authority for cell phone unlocking and adds a new rulemaking process for related wireless devices such as tablets and other cellular connected devices."
Thursday's hearings saw four witnesses line up to endorse the restoration of unlocking rights. Steven J. Metalitz of law firm Mitchell Silberberg & Knupp LLP, which specialises in IP law, said (PDF) he can't see that allowing unlocking hurts copyright. George P. Slover of the Consumers Union declared (PDF) "consumers should be able to use the mobile devices they have purchased as they see fit."
Michael Altschul, general counsel at The Wireless Association opined (PDF) "The bill is a reasonable balance that protects consumers and carriers alike, while preserving elements of the Librarian's decision that keep our streets safe".
The mention of urban safety seems to be a reference to organised crime. Here's what Altschul says on the matter:
"Moreover, continuing the prohibition on bulk unlocking makes our streets just a little bit safer by making it harder for large scale phone trafficking syndicates to operate in the open and buy large quantities of phones, unlock them and resell them in foreign markets where carriers do not offer subsidized handsets. Making it illegal to unlock devices without carrier consent adds another barrier to these fencing operations and may help dry up the demand for stolen phones."
There goes the premise for Vulture South's Godfather IV screenplay.
The Competitive Carriers' Association (PDF) also declared the new law a fine idea.
That testimony all gives momentum to the Goodlatte's Bill, but removal of the ban on unlocking may not happen quickly.
That's because the ban is enacted under section 1201 of the Digital Millennium Copyright Act, which deals with circumvention of copyright controls. Unlocking was previously exempted from some of the section's provisions, but a 2012 decision removed that exemption. Applications of the Act are revisited every three years, so if Goodlatte can't get his bill up before then – a not-unreasonable prospect – Americans will face another few years in which they are tied to their carriers. ®
Sponsored: How to simplify data protection on Amazon Web Services