Lenovo sets sights on server, storage incumbents
If not IBM's System x and BladeCenter, then what?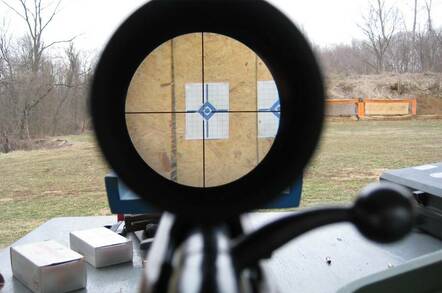 Chinese PC maker and server and storage wannabe Lenovo Group has an appetite to buy itself some market share in the systems racket, say the company's top brass. In fact, it wants to double its market share in this space.
That seems like a less ambitious goal than acquiring IBM's System x and BladeCenter x86-based server business, as was rumored in mid-April. That acquisition seemed to be accelerating toward a done deal, but then fell apart at the end of April.
The stickler for the deal? IBM wants between $5bn and $6bn for that x86 server business.
Based on what everyone presumes are pretty low margins in that business, that would be a very high multiple for an acquisition, but based on the fact that buying System x and BladeCenter would vault Lenovo instantly into the number three position in the x86 server racket, behind HP and Dell, there is more value in that biz than just revenues and profits. IBM has a vast business partner channel that would also be transferred to Lenovo, instantly giving the Chinese company entrée into the largest customers in North America and Europe.
IBM has about a 25 per cent share of the server business, including System z mainframe, Power Systems, and x86 iron, and its x86 server business accounts for about 10 per cent of worldwide server revenues. Lenovo, by contrast, may be fast-growing, but it has only about 2.5 points of revenue market share. Buying IBM's x86 racket would quadruple its market share.
One might argue that Lenovo could digest IBM's x86 server business and turn it around successfully, much as the company has done with IBM's PC business, which it acquired for $1.25bn back at the end of 2004 and which has helped Lenovo to grow to be about a third of IBM's size.
One could argue that Lenovo knows more about how to run a profitable business than IBM, but that's not true. Lenovo raked in only $127m in net income on sales of $7.83bn in the latest quarter. What Lenovo has figured out how to do is make commodity hardware and not go broke. And if it wants to be a more profitable company, it is going to have to go upscale.
That means fat, juicy servers and even fatter and juicier storage arrays.
In an interview with Bloomberg, Lenovo CEO Yang Yuanqing said that the company had aspired to double its revenue to maybe 5 per cent of the market, or even quadruple it to 10 per cent. "Today's market share is too small," Yang said, adding that a good acquisition "could speed up the process."
Yang was interviewed on Thursday at the Fortune Global Forum in Chengdu, China, and also spoke to the Wall Street Journal, saying that "servers and storage is the business we want to expand and develop."
Silicon Graphics, which makes shared-memory supercomputers, more traditional parallel clusters, and energy-efficient hyperscale servers, would be a much easier acquisition, with SGI having a market capitalization of $482m. SGI might be worth as much as $600m to $650m if someone wanted it badly enough.
But as a supplier of systems to US government agencies, being a Chinese vendor has national security implications.
Cray is another possible takeover target for Lenovo, but the same national security issues prevail. The smart thing might be for Lenovo to snap up Asian server makers Dawning and Inspur – probably not an attractive option for the Chinese central and regional governments, who no doubt want second and third sources on gear – and possibly buy Super Micro as well.
Super Micro has a market cap of $455m on Friday, and ships about 60,000 boxes a quarter plus a slew of motherboards and could make Lenovo the king of the whiteboxers. Super Micro knows how to make cheap machines, and SGI has its own NUMALink interconnect, and those are worth something.
Dell and HP are not going to get out of the x86 server business, so forget that. Oracle could probably be talked out of it if the price were right, and the server alliance between Big Larry and Dell announced this week is not a strong one. It is not like Oracle said it would OEM servers from Dell for its Exadata, Exalogic, and Exalytics "engineered systems", after all.
There just are not a lot of easy options to building market share for Lenovo, other than having the Chinese government lock out IBM, HP, Dell, and Fujitsu for the Middle Kingdom – a move that would certainly cause a big stink with the World Trade Organization and the server makers.
SGI and Super Micro, for maybe $1.3bn together, would be a good place to start, if it can be done politically. ®