Boffins build gesture recognition using WiFi
'HELP! Every time I move, the lights go out!'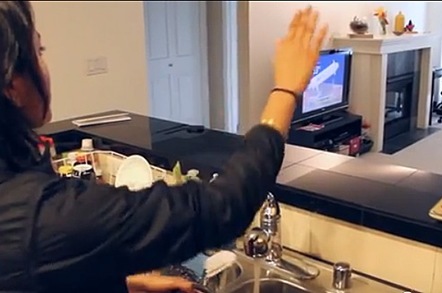 Skip the sensors, skip the cameras: if you watch the signals closely enough, you can build gesture recognition using only WiFi signals.
That's what's just emerged from the University of Washington, where computer scientists say their WiSee technology can accurately recognise 94 percent of gestures from a sample of 900. They also say that the propagation behaviour of WiFi in normal households means the system would work even when the user is in a different room to the transmitter.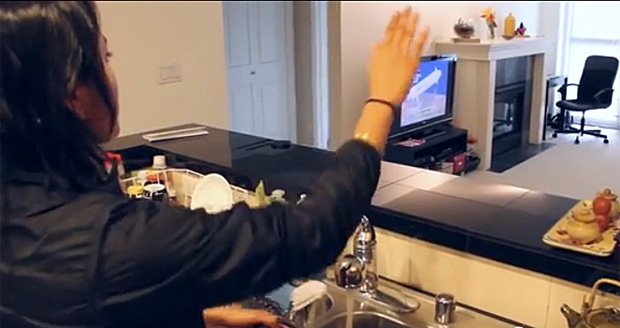 A hand gesture changes the TV channel using WiSee technology
It rests on the Doppler effect: if a signal bounces off a moving object, there'll be a small – very small! – change in its frequency, proportional to the velocity of the object. The shift is in the order of a handful of Hertz in a signal operating in the 5 GHz range, but if the receiver can identify the shift, it can make use of that information.
The UW researchers created a receiver with multiple antennas, each of which can lock onto different individuals, to prevent the system confusing different individuals. A specific recognition gesture activates the system, which the researchers would also hope can protect the system from being hijacked by an unauthorised user within reach of the WiFi system.
After that, the user can perform gestures to control whatever systems the WiSee is attached to – for example, to switch lights on and off in another room, or to adjust air-conditioning.
The researchers, Shyam Gollakota and Sidhant Gupta, have previously worked with Microsoft Research on gesture recognition using sound (SoundWave) and radiation from electrical wires (Humantenna). ®