Exclusive Halo game coming to Windows 8 and WinPhone 8
If Metro didn't have you sold, maybe some shoot-'em-up will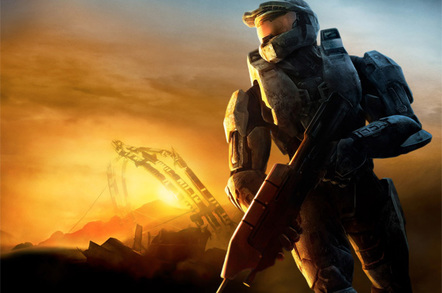 Microsoft is looking to woo gamers over to its latest mobile platforms by releasing a new entry in its popular Halo franchise exclusively for Windows 8 and Windows Phone 8.
Halo: Spartan Assault will be a completely new game with a new story featuring familiar characters from the franchise, set in the years between Halo 3 and Halo 4.
It will also be the first Halo to be designed for use with touchscreen mobile devices, according to a blog post announcing the release, although keyboard and mouse controls will also be available for users of traditional form factor Windows 8 PCs.
Unlike earlier entries in the series, which have been first-person shooters, this new game will present the action in a top-down view, which players will control using "a unique fusion of touch and console-like controls."
"With Halo: Spartan Assault, we wanted to take Halo out of the living room and create a brand new experience that was built specifically for a different screen," Dan Ayoub, the game's executive producer, told the Xbox Wire blog. "This is an opportunity for us to define what makes Halo unique on mobile platforms and really raise the bar for what is possible."
Halo: Spartan Assault will be the first entry in the series designed for touch devices, only on Windows 8 and Windows Phone 8
Game play will be consistent across Windows 8 and Windows Phone 8 devices, so that players will be able to pause the game on their computers and pick up where they left off on their phones or fondleslabs.
On mobile devices, the game will take advantage of modern processors, such as the Qualcomm Snapdragon series found in Nokia's Lumia line, in an attempt to deliver the high quality, cinematic 3D graphics for which the franchise is known.
The new game will reportedly span 25 player missions and will feature weekly challenges, leaderboards, and over 40 in-game achievements and medals. Halo: Spartan Assault players will also be able to earn experience points and unlock new achievements and emblems in their Halo 4 sessions.
Halo: Spartan Assault was developed by 343 Industries and Vanguard Games, and will be published by Microsoft. The game is expected to arrive in the Windows Store and the Windows Phone Store in July, priced at $6.99. ®
Sponsored: How to Process, Wrangle, Analyze and Visualize your Data with Three Complementary Tools