First bricks of Great Firewall of TAIWAN are being laid, netizens fear
Today, it's a piracy filter... But will it stop there?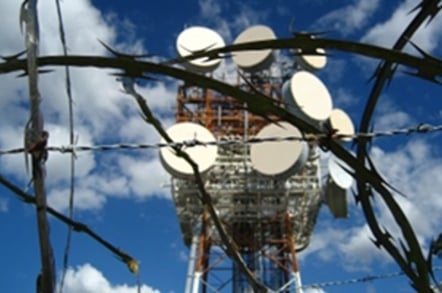 Online freedoms in Asia are once again being squeezed after the Taiwanese and Singaporean governments signalled their desire for greater internet censorship.
The Republic of China, which claims ownership of Taiwan, has proposed SOPA-like amendments to the country's copyright law - and netizens fear these could be misused in future to cut Taiwan off from the worldwide web. China already operates an infamous internet-censoring firewall on its mainland.
The planned changes to the rules by Taiwan's Intellectual Property Office will pave the way for IP and DNS blocking at the ISP level to ban access to foreign websites "specifically designed for copyright infringement activities" or which have "obviously violated copyrights".
Although still at a nascent stage, there are fears these plans could even lead to a Taiwanese "Great Firewall".
In a Facebook post translated by Global Voices, Ching Chiao, CEO of Top Level Domain DotAsia, argued that blocking websites is a "setback for democracy" and a waste of money.
"To request ISPs to block websites according to a blacklist may have some effects in the short run," he added.
"In the long run, the users will be dissatisfied with their online experience and use circumvention technology to get around ISPs to visit the blocked sites, like what has happened in mainland China, they 'jump the Great Firewall' to visit politically sensitive websites such as YouTube and Facebook."
In a separate development, the Singapore government's Media Development Authority (MDA) is openly looking to clamp down press freedoms by forcing foreign online news sites that regularly report on news from the city-state - and which have "significant reach" among local readers - to get a special licence.
By signing up to be licensed, "online news sites are expected to comply within 24 hours to MDA's directions to remove content that is found to be in breach of content standards", the government body said.
The Singapore version of Yahoo News was one of 10 sites identified by the MDA as falling under the new rule.
This will be troubling to some, given the strict controls that govern Singaporean media outlets. Most local media are already controlled, directly or indirectly, by the government and therefore the People's Action Party, in power since 1959. This means that foreign news sites are often the only recourse for Singaporeans who need to know what's going on.
Reporters Without Borders placed Singapore 149th on its Press Freedom Index 2013.
This was down 14 places from the previous year and, sandwiched by Iraq and Russia and just two places above Burma, the lowest by far of all "developed" nations. ®
Sponsored: Detecting cyber attacks as a small to medium business