Speaking in Tech: All our stuff's on Amazon's cloud... what if it goes titsup?
Should private firms be grilled on biz viability for the 'public interest'...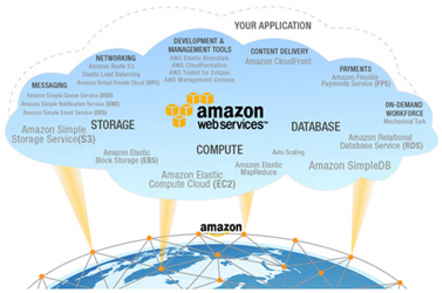 Podcast

It's another banter-packed episode of El Reg's one-and-only podcast, helping you catch up on everything that has happened this week in enterprise and consumer tech. This week: does a private company have a duty of disclosure in the public interest? Is it really a cost saving when you buy the latest tape drive, but it ultimately takes two years for you to migrate your 2 petabytes off the media?
This week, Greg Knieriemen and Ed Saipetch are at the wheel while Sarah Vela takes time out with the band ...
Download now for some interesting insights into the latest tech products and tech business moves... and what people in the know are saying about it.
This week they discuss...
Eddie's slide trombone and secret missions
"The Amazon Bubble" and the public interest
Cloud as a utility
Greg becomes a blogger
Software Defined Storage and ViPR
Feds secretly get news reporters' phone records
Eddie makes his own secure email server
Listen with the Reg player below, or download here.
Podcast Subscriber Links
Subscribe through iTunes
Subscribe through Google
Subscribe through Stitcher