'No discernible increase in piracy' from DRM-free e-books
SciFi imprint Tor UK's verdict on a year without copy restrictions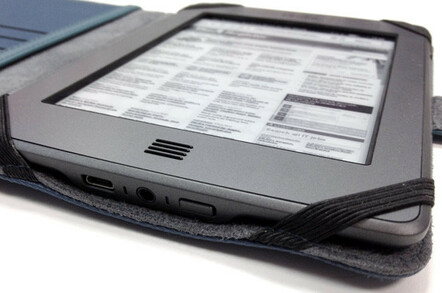 A little over a year ago, Speculative Science Fiction publisher Tor decided to do away with digital rights management (DRM) for its e-books.
The company's publisher Tom Doherty said that the time that authors were supportive because DRM frustrates readers. "It prevents them from using legitimately-purchased e-books in perfectly legal ways, like moving them from one kind of e-reader to another," Doherty said.
A year later and Tor has revealed what happened next.
Nothing.
Or nothing discernible, to be precise.
The company recently posted a summary of its experiences in which it says " … we've seen no discernible increase in piracy on any of our titles, despite them being DRM-free for nearly a year."
But the publisher has seen plenty of upside, described as follows by Tor UK editorial director Julie Crisp:
"The move has been a hugely positive one for us, it's helped establish Tor and Tor UK as an imprint that listens to its readers and authors when they approach us with a mutual concern—and for that we've gained an amazing amount of support and loyalty from the community."
Tor plans to keep releasing its books without DRM. ®
Sponsored: What next after Netezza?