One of the world's oldest experiments crawls towards a fall
Fever pitch excitement at planet's most boring webcam
Grab a coffee, fire up the browser, open the webcam, and wait: sometime soon – perhaps within days – a drop of pitch will fall, and for the first time, the event might actually have spectators.
One of the world's longest continuous scientific experiments, at the University of Queensland , lives under a bell jar in a university foyer. Back in 1927, the university's first professor of physics, Thomas Parnell, poured molten pitch into a glass funnel, sealed it up for three years to settle, and cut the bottom of the funnel to allow the pitch to form droplets.
The point of the experiment (if something so deeply geekish actually needs a point) was merely as a demonstration that pitch, which looks and shatters like a solid, is actually a very, very viscous liquid.
As a demonstration, the pitch hasn't been kept in a controlled environment, but over the years, enough drops have fallen to allow an estimate of the viscosity of pitch – around 100 billion times that of water.
Since the funnel was opened in 1930, eight drops have formed and fallen – and in spite of the researchers' best hopes, the event has never happened when anyone was looking. The current custodian of the experiment since the 1960s, honorary professor John Mainstone, set up a Webcam to capture the last drop to fall in 2000, but it broke down.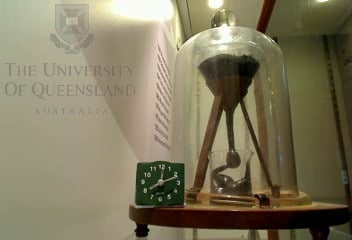 Marathon science ... The University of Queensland's pitch drop
Which means the now-keenly-anticipated drop-fall is the first chance in 13 years for the event to be observed – and this time, professor Mainstone has more than one camera helping keep watch, because at 78, he's not confident that he'll get many more chances to see it happen.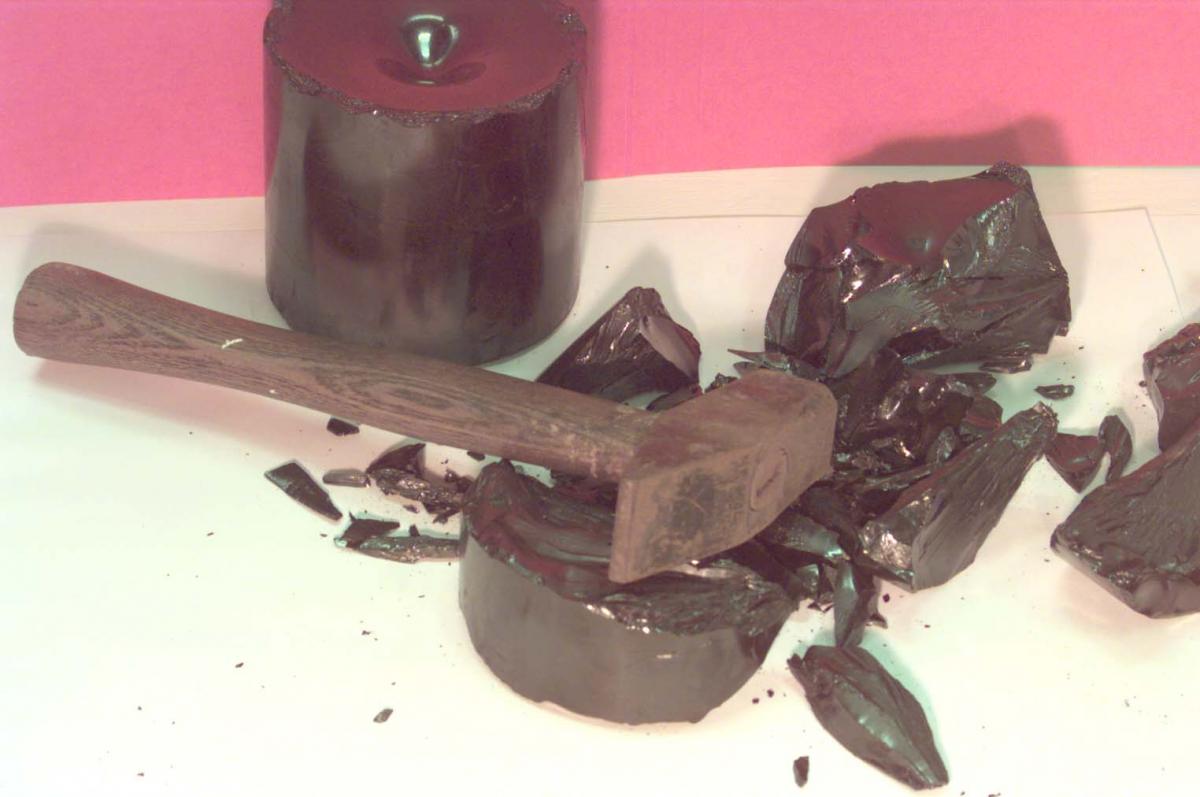 Pitch: it's the way it shatters that matters - but it's also a slow-moving liquid
Source: The University of Queensland
The live camera is on this page, which also has a time-lapse showing how much the pitch moves in a year (not very much). ®
Bootnote
Rothamsted Research claims its biology experiments, which have been conducted "continuously for over 150 years" in England's Hertfordshire, are the longest running in the world.