What's that noise upstairs? It's a shakeup at enormo reseller Insight
Welcome back, boss, your temp replacement did an excellent job...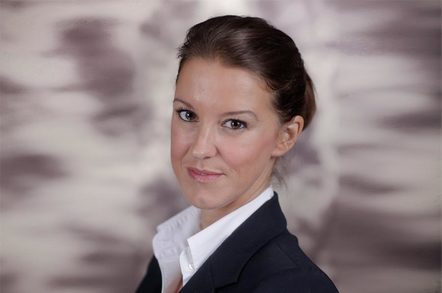 The EMEA division of reseller giant Insight Enterprises has welcomed back former UK boss Emma de Sousa on a permanent basis.
She vacated the role from early 2012 to go on maternity leave, and EMEA veep for partner management Justin Griffiths babysat the position until her return as UK and Ireland managing director.
But outgoing Insight EMEA president Stuart Fenton confirmed that from September de Sousa will again "take up the reins" of the operations in Blighty.
"During her time away, Justin Griffiths has successfully lead his team through some challenging times in the UK market, driving significant change in the organisation and improving the overall efficiency of the firm," he said.
In another move, Mark Green, the man in charge of the web and cloud teams, is leaving to be replaced by James Baker, EMEA director of product management since March 2010.
Baker said the online and cloud components of Insight's business were the "fastest growing areas".
As revealed by The Channel last week, Insight's long-serving EMEA honcho Fenton has resigned but will not leave the company until a successor is found.
The firm will this week report audited P&L accounts for Q1, some weeks after rolling out preliminary numbers that showed a five per cent drop in sales and plunging profits. ®