Huawei boss: Next CEO won't be member of my family
Company won't go public either, Ren confirms in leaked internal email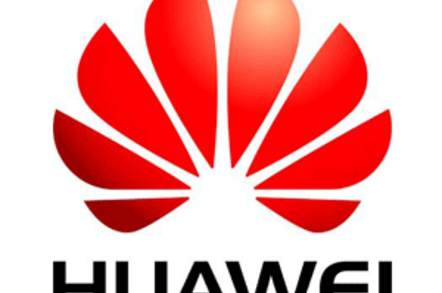 The Chinese telecoms giant won't be listing itself on any public exchange, and the founder's kids won't be taking up the reins either - as their dad reckons they're not up to the job.
Ren Zhengfei, who founded Huawei with a fistful of cash back in 1988, is now 68 years of age. Rumours have been circulating that he'd pass control to his daughter (the firm's current CFO) or his son (who works at the company in an unspecified role), but in an email to staff seen by Sina Tech he scotches that idea - along with any thoughts of a public listing.
Running Huawei requires vision, determination and a long-term view, and we're grateful to Tech in Asia for the translation of Zhengfei's comment which is pretty explicit:
None of my family members possess these qualities; therefore, they will never be included in the sequence of successors
Zhengfei's daughter Meng Wangzhou (who goes by the English name Cathy) is the current CFO at Huawei, though she claims in a very rare interview to have climbed up the career ladder just like everyone else, having worked at a construction bank before being recruited into Huawei by daddy.
Zhengfei also has a son, Ren Ping, who works for him, though it's not clear where in the organisation he's employed. Zhengfei's private life is equally obscure. There are many rumours, but nailing down the details is surprisingly difficult considering his commitment to western-style open management.
It's that commitment which will see the new CEO selected by ability rather than relationship. Probably from one of the existing, rotated, CEOs who are already taking care of the daily business while Zhengfei concentrates on overall management. The decision will ultimately fall to the company's shareholders but their identity is also a matter of contention.
Zhengfei holds 1.45 per cent of Huawei, while the rest is officially owned by its employees through share schemes, as El Reg discovered at the company's Shenzhen HQ. But as the company's not listed, the shares can't be traded, and the 60,000 individual shareholders rely on the Employee Stock Ownership Program (ESOP) to protect their interests - which is where the conspiracy theories lie.
When questioned by the US House of Representatives, Huawei admitted that the CEO can overrule the ESOP, and that the Communist Party maintains a committee within Huawei, though the power that Committee wields is speculative.
The same US investigation wasn't satisfied with the evidence that Zhengfei had ever left state employment, asking Huawei for details of his leaving and demanding explicit statements that he was no longer a senior member of the Chinese military. Huawei happily provided that statement, but failed to provide more evidence as requested by the committee (PDF, page 24).
This is probably why the famously reclusive CEO has allowed this memo to leak to the press: to make the company more transparent and to allay (mainly US) fears over security.
That's certainly to be applauded, but it will take a good deal more than an internally appointed CEO to achieve that. Even if it isn't one related to the outgoing boss. ®