Fat boxes keep Super Micro from slumping
Behemoths boost server ASPs in March quarter, working on Moonshot killa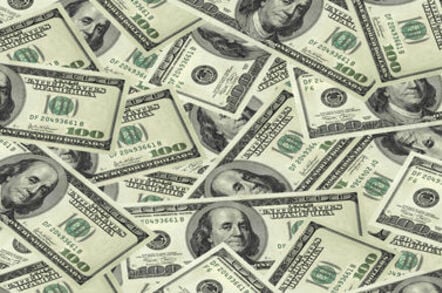 Super Micro – king of the whitebox server makers – turned in a pretty good quarter ended in March, the third quarter of its fiscal 2013, not by pushing more iron, but by peddling a smaller amount of much heftier iron.
In the quarter, sales were down a bit sequentially – which was no surprise at all, given the traditional bump in IT spending in the fourth quarter. More significantly, Super Micro was ramping up the Xeon E5 "Romley server romp" this time last year, and the fact that it was able to pump up revenues by 15.8 per cent to just a hair over $278m.
However, gross profits were down as component costs rose a bit, and all other costs – research, development, sales, and marketing – were also up a little bit, which held Super Micro's net income flat at just over $7m in the quarter.
You can bet that company founder Charles Liang wanted those extra revenues from fat servers to turn into profits, but with Intel working on its next-generation "Ivy-Bridge-EP" Xeon E5 and "Ivy Bridge-EX" Xeon E7 processors for launch in the second half of the year, Super Micro has to design and manufacture a slew of new motherboards for the boxes and design new systems of its own using them. It's better to incur these costs after a revenue bump and have flat profits than do it when revenues are declining and get pushed into the red ink.
In a conference call with Wall Street analysts last week, Liang said that sales in China were lower year-on-year, as expected, because of the Chinese New Year. That pulled down Asia a bit, but Liang added that Super Micro is growing faster than the server racket at large even during a period of economic weakness in many parts of the globe.
The reason for this, said Liang, is because the company invests in designs such as for the MicroCloud and FatTwin iron, which offer customers dense packing. One variant of Fat Twin can cram four two-socket server nodes and 32 el cheapo 3.5-inch 4TB SATA disks in a 4U space, which makes it a good fit for Hadoop big-data munching. There is another variant of the FatTwin box that can jam up to a dozen Nvidia Tesla GPU coprocessors or Intel Xeon Phi x86 coprocessors into that 4U chassis (three per FatTwin node); it's aimed squarely at HPC shops looking for cheap flops.
Super Micro is not all about Xeons. Liang said that Super Micro is working on a MicroCloud tray server that will stuff more than one hundred Atom processors into a 6U chassis, with a redundant switch in the box as well. If Super Micro can really do this, that is more compute density than HP can deliver with its "Gemini" Moonshot hyperscale servers, launched earlier this month with the "Centerton" Atom S1200 processors from Intel.
The Moonshot box can put 45 single-socket Centerton server nodes into a 4.3U chassis, or 10.5 servers per rack unit. The MicroCloud that Liang is talking about will have 100 nodes in 6U of space, and that works out to 16.7 servers per rack unit, or 59 per cent more oomph in the same rack space.
Super Micro CFO Howard Hideshima said that the company pushed 54,000 servers out the door in its fiscal third quarter, which is actually 3,000 fewer boxes than it did last year – a 5.3 per cent decline. But thanks to customers buying fat iron, Super Micro was able to rake in $116m in the quarter for finished systems it sold to customers, which is flat compared to the year-ago period.
When you do the math, average selling prices were around $2,100 per machine, up from $2,000 in the fiscal Q3 2012 and the same as in the prior period ended in December when the Romley server ramp was really building up a head of steam.
Hideshima said that the server shipment decline was caused by a slowdown in sales to hyperscale data center operators, which accounted for 10.8 per cent of the Super Micro pie in the third fiscal quarter, or $30m. In the year-ago period, sales of servers to hyperscale data centers brought in $37.7m in revenues and comprised 15.7 per cent of the revenue pie.
Super Micro doesn't just sell systems, of course, but peddles motherboards, enclosures, and other components for partners and resellers who want to build their own boxes and add their own value. In the just-ended quarter, Super Micro sold 1.11 million individual components and accessories, which is 8.2 per cent fewer than it pushed in the year-ago period. But again, fat and expensive components saved the financial day, and component sales rose by 30.7 per cent to $162m.
Looking out three months, Hideshima said that Super Micro forecasts sales to be in the range of $295m to $315m for the June quarter. Non-GAAP earnings will be in the range of 17 to 22 cents per share, if all goes well. That would be somewhere between 6.9 and 14.2 per cent revenue growth year-on-year, with about the same non-GAAP profits.
During last year's June quarter, with the Romley server ramp only just building up steam as the three families of "Sandy Bridge" Xeon E5 chips rolled out in March and May, Super Micro did not make its numbers. It had projected sales of between $280m and $310m in Q4 fiscal 2012, but that was a Sandy Bridge too far: sales came in at $275.9m, with non-GAAP earnings per share of 19 cents.
We'll see if Ivy Bridge Xeon expectations stall Sandy Bridge product sales for Super Micro. It is hard to predict these things. ®
Sponsored: How to get more from MicroStrategy by optimising your data stack