High-rollers' shop pitches wallet-pounding, wall-pummelling MONSTER TV
4K x 2K whopper can now be yours, if you have 35k going spare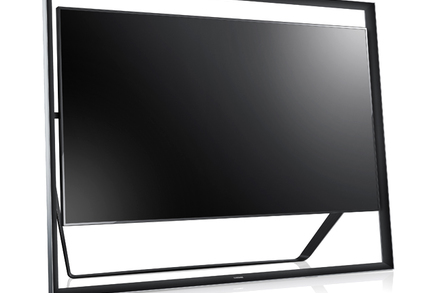 Suddenly found yourself with £35,000 in your pocket and can't think what to spend it on? Wander on down to posh shop Selfridges which says it has the answer: Samsung's S9, an Ultra HD enormo-telly boasting 4K x 2K resolution.
And you'll get a whole penny in change.
Selfridges, which describes the Samsung set as "truly a work of art" and "awe inspiring", apparently has the exclusive distro deal on the whopper.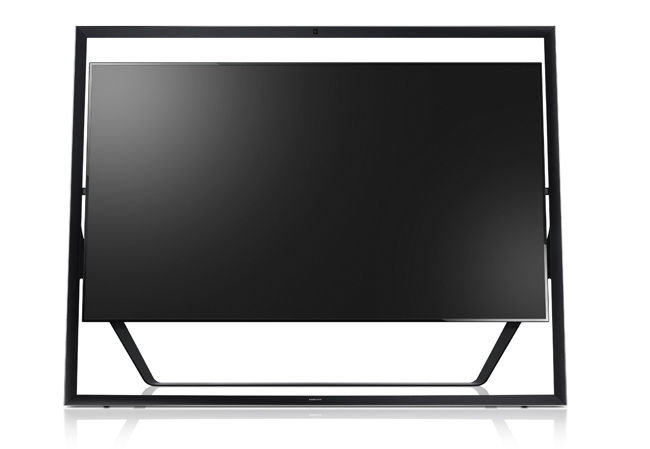 Just the thing for filling up that vacant alcove!
The room-filling 3840 x 2160 pixel TV has a diagonal size of 85 inches - more than two metres from top left corner to bottom right.
Selfridges said the stupendous set will feature in its London Oxford Street headquarters, but it's also offering a mail-order service which will ship airlift teleport send the television direct to your home starting from June, according to the Selfridges website.
When it arrives, you'll find it has a pair of tuners that are capable of picking up cable, satellite and terrestrial DVB-T2 transmissions - so Freesat and Freeview, essentially. The S9 has four HDMI ports, three USBs and built-in Wi-Fi - as you would hope, for the price. It comes with four pairs of active-shutter 3D goggles too.
The S9 also supports what Samsung calls "Smart Evolution" which is the telly-maker's notion of allowing you to update your TV every year just by buying a £300 replacement add-on box while retaining the display panel. The box contains a quad-core processor, GPU, memory etc, and a Rom containing Samsung's latest Smart TV firmware.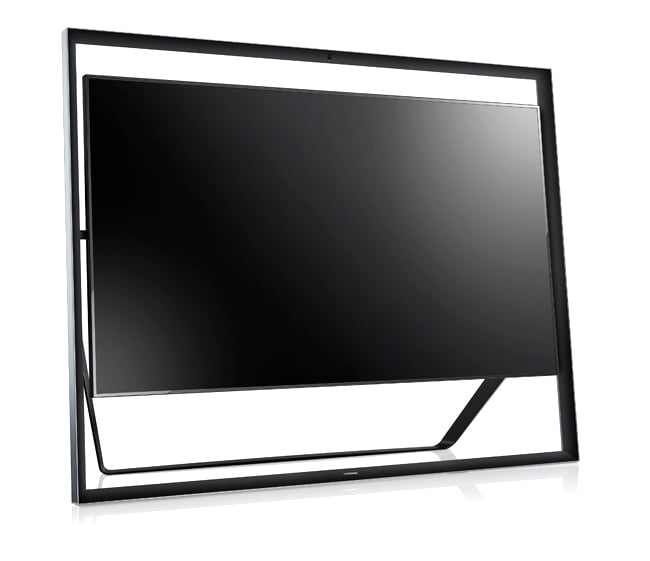 Rumours that Samsung were planning to launch the S9 in the Third World as a pop-up storm shelter were sadly untrue
The S9 will presumably ship with the 2013 Evolution box - hence the wait until June - though for that price, it would be nice of Samsung to chuck in free upgrades in future.
Some native-resolution content wouldn't be bad, either, especially since that's rival Sony's pitch... ®