Tough luck, lappies: Brits favour fingersome fondleslabs, phones
Can notebook sales survive the clamour for touchscreen tech?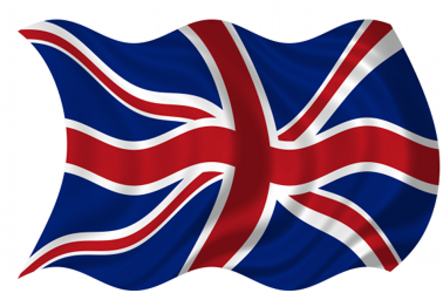 Tablets have been outselling desktop and notebook PCs combined here in Blighty, and they could well be about to generate more revenue for their manufacturers too, data from GfK, a market watcher, suggests.
Slates have accounted for more than half of the sales volume of computer products in the UK since October 2012, GfK's monthly stats show, rising to almost three-quarters in the run-up to Christmas but then falling back to just under 60 per cent during the first three months of 2013.
So far, though, notebooks generate more sales value than tablets. Just about, anyway. November and December 2012 are notable exceptions, and there were only a couple of percentage points in it: laptops' sales value share in March 2013 was 47.1 per cent; tablets ran to 45.0 per cent.
That's close enough for tablets to overtake during the coming months, though with Apple apparently unprepared to release new products until the autumn, and with Intel's Haswell processor imminent - bringing with it a raft of tempting new laptops - the balance may yet tilt in the notebooks' favour in the short term.
But probably not. "While some [observers] were expecting tablet sales to slow down after Christmas, we are still seeing year on year volume and value growth of 90.1 per cent and 32.6 per cent, respectively, in March 2013," said GfK's Robyn Tovey.
Then again: "The mobile computing market - a mature and saturated market - has been in a gradual decline since the onset of the more mobile form factors such as the media tablet. However, in March 2013 we saw this decline begin to level as sales volume actually grew by 1.5 per cent," he added.
"The overall IT retail market experienced year on year volume and value growth of 9.8 per cent and 6.8 per cent, respectively, in March 2013. Media tablets and tablet peripherals were responsible for most of this growth."
If notebooks sales do stay ahead of tablets, it may well be because of Windows 8 and its emphasis on touchscreen technology. Separate figures from GfK show punters want touchscreens in mobile devices. When it comes to handsets, for instance, two years ago only half of those bought by Britons featured a touchscreen. Now more than three-quarters do, and buyers are willing to put up with mobile network operators' contracts to get hold of them for little or no extra cost - essential when the average touchscreen phone on its own costs £300 more than its buttons-only equivalent.
Prepaid handset sales have been in "free-fall" for the past few years, said GfK analyst Ben Tutt. ®
Sponsored: Detecting cyber attacks as a small to medium business