Twitter signs ad deal with Starcom
Telly-watching tweeters targeted by dosh-generating deal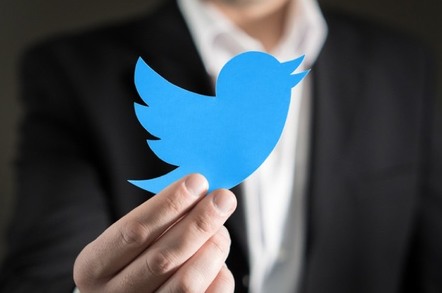 Twitter is well on its way to becoming an advertising giant after signing one of its biggest deals so far with media agency Starcom MediaVest Group (SMG).
The partnership, which could be worth hundreds of millions of dollars over several years, will give SMG clients like Microsoft and Coca-Cola preferred advertising slots on Twitter, as well as access to bespoke research and data on how people use social networks while watching television.
"We think that the industry had been focused in the wrong area, which was making a decision between Twitter and TV," Adam Bain, Twitter's president of global revenue, said in an emailed statement. "That's not what we believe. Twitter is a bridge."
SMG's chief Laura Desmond told The Financial Times that online water-cooler chat site Twitter had gone from "an experiment to something essential" in a very short time.
"This signals to the marketplace how we want to conduct business and measure the implications. This is the future. It's convergence," she said.
The microblogging network has been expanding its advertising with new products and technologies to help increase its revenues, which are expected to be less than $600m this year. The site is also keen on making money out of how folks watch telly and tweet at the same time, having already partnered with Nielsen to measure what people say on Twitter about the shows they're watching.
The deal with SMG isn't exclusive, so Twitter will be free to strike similar deals with other marketing firms. ®
Sponsored: Practical tips for Office 365 tenant-to-tenant migration