CFO warns IBM's 'underperforming' storage crew: We'll take 'substantial action'
Legacy mid-range and entry arrays look unsafe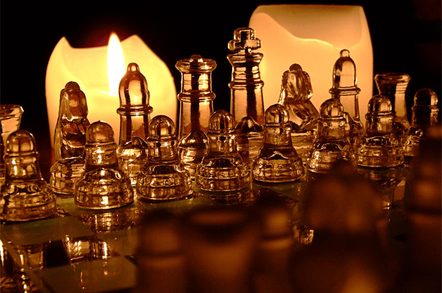 Analysis IBM's first quarter 2013 results were disappointing, and if you're in storage and servers at Big Blue, it appears the numbers guys are focusing on some of your product lines. In the earnings call, CFO Mark Loughridge said: "There are parts of our business that are in transition or have been under-performing like elements of our Power x and storage product lines that showed disappointing performance in the first quarter. Here we're going to take substantial actions."
As to what "substantial actions" in the server business would include, some might speculate IBM's exit from the commodity server market - as last week's rumours of a possible acquisition by Lenovo might suggest. "Substantial actions" in the storage area could be similarly radical.
Storage boss Ambuj Goyal's team needn't be overly worried, though, certain storage product lines were called out and identified as having good growth by Loughridge: these included Storwize V7000, XIV, and Tivoli Storage Management software.
Goyal has just been appointed to run IBM's storage business. Only time will tell how he plans to boost profits in the storage biz.
Storwize V7000 GUI
Storage products that were not called out by Loughridge include:
DS8000 enterprise arrays
SONAS scale-out file system
DS5000 and DS5020and DCS3700 mid-range arrays
DS3500 Express entry-level array
SAN Volume Controller
Tape products including LTFS
N-Series arrays OEM'd from NetApp
ProtectTIER deduplicating arrays.
Let us start from the proposition that all of these are potentially on the block. Which ones are the likeliest to be axed and which ones are safe?
The acquired TMS, now FlashSystem flash arrays are part of IBM's $1bn flash investment and are seen as a growth product line.
As a SAN Volume Controller code is included with the V7000 we can judge that that product line is relatively safe. IBM Proprietary tape products are safeguarded by mainframe use. The LTO tape products are not and there could be a questionmark over them.
The growing popularity of Big Data suggests that ProtecTIER dedupe should be safe, although it is a bit-player in the deduping array market - like everyone else apart from EMC - and that SONAS should have a role to play. The mid-range and entry-level DS arrays are not safe according to this reading of IBM's storage product range and El Reg storage desk thinks we might expect "substantial actions" here.
We could hazard a guess that IBM needs to do something in the hybrid flash/disk array space, something to withstand the rising impact of Nimble Storage, Tintri and Tegile. That would give it a new mid-range array better targeted at storing data for virtual servers. It could also examine adding a cloud storage gateway to its product roster as well as having a look at object storage. Lastly it could start preparing for life after the N-Series.
IBM has had a big storage idea: primary data goes to flash. This prompts other questions, like what happens to bulk data storage? Is it going to the cloud? Are file systems that provide access to it going to be based on object storage? Will Facebook's Open Compute Project radically de-frill storage arrays in this area? Will file virtualisation be needed to provide a single access portal to file data stored in a variety of locations and moved around according to its access activity level?
Big Blue's storage strategists need to get stuck in working out their near-term and long-term vision - and then start re-shaping the product line to get them where they see the market is going. ®